'So desperately disabled': BBC's John Humphrys branded 'ignorant' over Hawking comments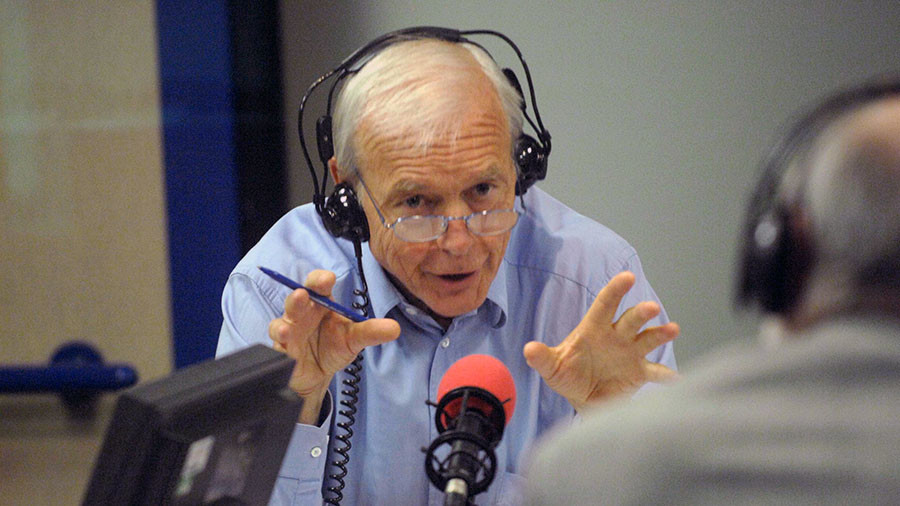 There are calls for BBC presenter John Humphrys to be sacked after he suggested Stephen Hawking was "cut some slack" because "he was so desperately disabled." The world-famous scientist passed away on Wednesday.
Humphrys, who hosts BBC Radio 4's flagship Today program, has come under fire after he asked physicist and author Brian Cox: "I wonder whether it was ever said of him, in your profession, that he was cut a bit of slack because he was so desperately disabled and fought through it?"
Humphrys' remarks prompted many on Twitter to brand the presenter "crass" and "ignorant," while others went a step further by calling for him to be fired.
It's second time in just a few months that comments by Humphrys have stirred widespread outcry. In January, he was caught joking about the gender pay-gap at the BBC. The comments emerged from a leaked off-air conversation with BBC North America Editor Jon Sopel.
People were not surprised Humphrys is again trending for "bad reasons."
Other Tweeters said the incident was yet another reason to abolish the BBC license fee.
If you like this story, share it with a friend!