Police investigating suspicious package in Houses of Parliament, day after similar incident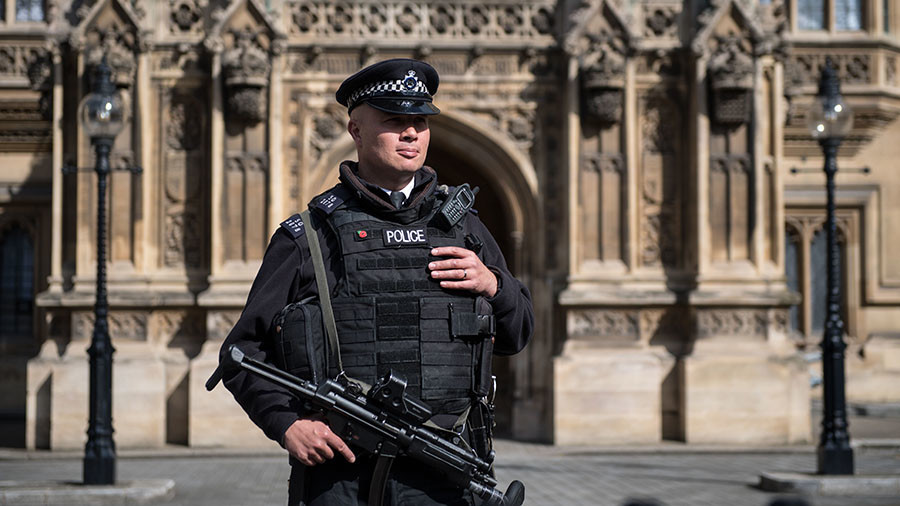 Police are investigating the third and fourth suspicious packages sent to Parliament in just 24 hours. A section of the Houses has been cordoned off.
Officers were called at 9.49am on Monday to Norman Shaw Buildings, at the north end of the Parliamentary estate, where MPs have their offices. Police said they are assessing two packages at the same location, at least one of which was thought to contain a "suspicious substance."
The packages were sent to Ealing Central and Acton Labour MP Rupa Huq, and reportedly came with a 'Punish a Muslim Day' letter. Images of the A4 notes, which contain a list of violent acts alongside a number of points for performing them, have been widely shared online.
Two people are believed to have been in Huq's office at the time. Ambulances are at the scene.
"Police were called at 9.49am on Tuesday, 13 March to reports of a suspicious package at Norman Shaw Buildings, Victoria Embankment, Westminster," a Metropolitan Police spokesperson said. "Specialist officers have been called and the package will be assessed. No reported injuries. Enquiries continue."
"The Met Police are currently investigating suspicious items of mail in Norman Shaw North. We cannot provide any more details at this stage," a parliamentary spokesperson added in a statement. "This is further to the two items investigated yesterday, both of which were found to be non-harmful. The police are investigating the content of the letters to identify any potential links."
On Monday, two suspicious packages were sent to the office of Bedford Labour MP Mohammad Yasin, and also linked to 'Punish A Muslim Day.' Two people were taken to hospital as a precaution. The substance was found not to be hazardous after a police investigation.
Think your friends would be interested? Share this story!