'Punish a Muslim': UK police investigate letters calling for acid attacks, bombings & torture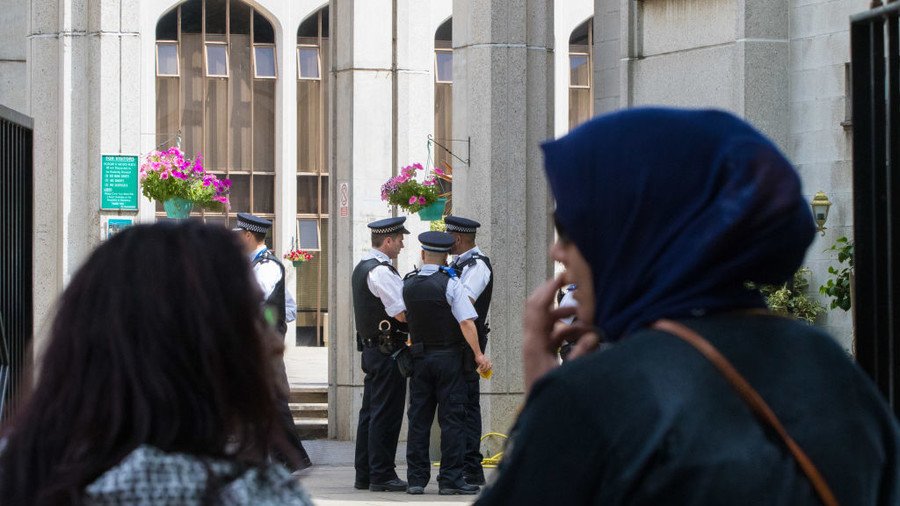 'Punish a Muslim' letters calling for acts of violence against Muslims in the UK have prompted a police investigation. The letters demand acid attacks, bombings and torture.
"They have hurt you, they have made your loved ones suffer. They have caused you pain and heartache. What are you going to do about it?" the letters read. They call for attacks to be carried out across the UK on April 3.
The letter promises to award attackers with points. Throwing acid at a Muslim gets 50 points and bombing a mosque will secure 1,000 points. Should anyone "nuke Mecca," they will get 2,500 points.
'Punish a Muslim Day' - we continue to receive reports of letters received from across the country. Now into double figures. Please report them into us at Tell MAMA or to 101. We are working with police forces on this malicious campaign. pic.twitter.com/4bph2RVBcv

— TellMAMAUK (@TellMamaUK) March 10, 2018
Tell Mama UK, a campaign group which records hate crimes against the Muslim community, has received reports from people in Cardiff, Sheffield, Bradford, London and Leicester.
West Yorkshire Police and London's Metropolitan Police are working together to "catch the person or persons responsible for this." A national operation co-ordinated by Counter Terrorism Policing North East has been launched.
"I can assure you that these documents are being taken extremely seriously and a thorough investigation into the circumstances is underway," South Yorkshire Police Assistant Chief Constable Tim Forber said. "I would like to reassure the people of South Yorkshire that public and community safety remains our utmost priority and as always, we are doing everything we can to ensure the safety of everyone."
"Understandably, this is very distressful not only those who have received the letter but also for the wider communities," Labour MP Naz Shah wrote on Facebook. "I would appeal to the wider community to remain vigilant and report any suspicious activity to the police."
The letters also attempt to goad readers into carrying out attacks by questioning whether they are 'sheep.' "Sheep follow orders and are easily led, they are allowing the white majority nations of Europe and North America to become overrun by those who would like nothing more than to do us harm and turn our democracies in to Sharia led police states," the letter claims.
The messages also feature a dagger with the letters 'MS,' suggesting a possible link to the "Muslim Slayer," who targeted mosques in both the UK and US with threats last year.

Like this story? Share it with a friend!
You can share this story on social media: