'Club of privilege': Westminster's systemic bullying culture revealed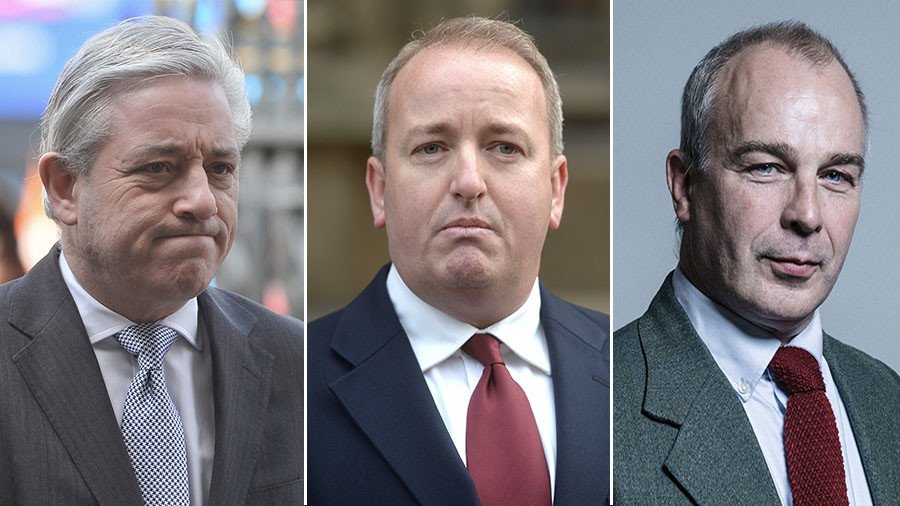 The British parliament is in disarray after complaints emerged that Westminster staff were bullied and intimidated by MPs. One staffer claims she left her job with House Speaker John Bercow because she was suffering from PTSD.
Female clerks who worked with politicians told BBC's Newsnight that an entrenched "culture of fear" is rife within Westminster. Journalists for the show conducted dozens of interviews and reviewed internal parliamentary human resources documents to back up claims made by the women.
Female MPs have now lashed out at the men accused of bullying. Green Party co-leader Caroline Lucas said more needs to be done to address the "club of privilege" attitude in Westminster. Labour MP Jess Phillips has already met with clerks and other staffers to discuss the issue.
I met with clerks and house staff today and talked to them about they way they get treated, this was reflected in tonights piece. This must be investigated, independently and fairly. https://t.co/88WrJrGBSK

— Jess Phillips (@jessphillips) March 8, 2018
It is claimed that Speaker of the House John Bercow's private secretary Kate Emms suffered from post-traumatic stress disorder (PTSD) as a result of the abuse she suffered at the hands of Bercow. Emms worked as his private secretary from May 2010 to February 2011, and it was within that time that witnesses said they saw him undermine and shout at her. Emms left her post after this was reported to authorities.
Abuse claims were quick to circle back to the Westminster sex scandal that rocked parliament late last year. One woman, who has now left the House, talked about sexual harassment by an unnamed individual. "My career at the House of Commons didn't end when I was sexually harassed," she said. "My career ended when I complained."
Meanwhile, clerks who worked with Wrekin Tory MP Mark Pritchard claimed he was "particularly nasty to those he felt were below him," and was "known for having a dreadful temper." Allegedly, the MP also swore at an official. "You haven't got a f***ing clue what you're talking about," he reportedly told her.
Pritchard hit back at the claims made against him. "I understand, over the past several years, the House authorities have addressed numerous complaints about MPs, but they have also informed me they have no record of any complaints against me, and if they had, I would have been notified," he said.
Labour MP Paul Farrelly had a formal complaint made against him in 2012 in relation to his treatment of clerk Emily Commander. The inquiry into the complaint concluded there had been "an abuse of power or position, unfair treatment and undermining a competent worker by constant criticism." It also came to the conclusion that "the conduct was offensive and insulting."
The House of Commons has refuted the claims made against Bercow, Pritchard and Farrelly. A spokesman said it was a "responsible and supportive employer" and did not tolerate "bullying or harassment of any kind."
Think your friends would be interested? Share this story!
You can share this story on social media: