What have sleazy MPs been accused of in Westminster 'sex pest' scandal?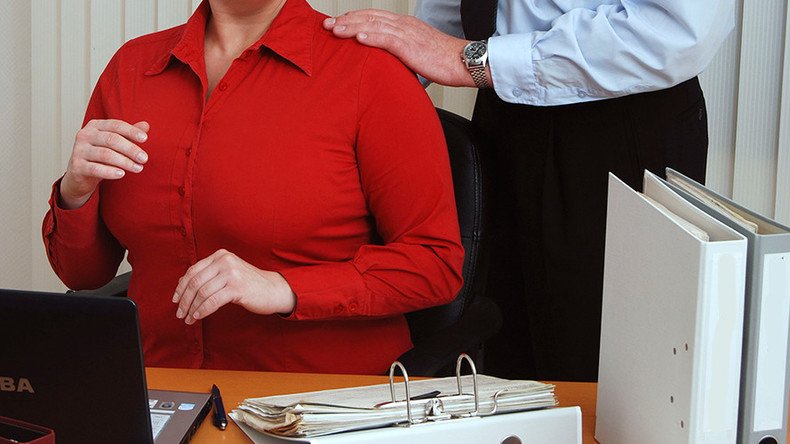 The Westminster 'sex pest' scandal will "clear out" sleazy behavior in Westminster, Home Secretary Amber Rudd says, as Tory MPs call for Damian Green to quit over pornography allegations. The scandal has seen the downfall of several politicians, with more likely to come.
Rudd said the wave of allegations sweeping Westminster would leave Parliament and the government in better shape, and that Westminster has reached a "watershed moment." The scandal has seen the downfall of several politicians, with more likely to come.
First Secretary of State Green, the de facto PM, has denied a claim that police found "extreme porn" on his computer during a raid on his Westminster office in 2008. He said ex-police chief Bob Quick's claims in the Sunday Times are "completely untrue" and "political smears."
He is facing calls by fellow Tory MPs Anna Soubry and Heidi Allen to stand down while the investigation takes place. Rudd didn't share their zeal for giving Green the chop, saying we "shouldn't rush" to end his career until the inquiry has concluded.
Tory MPs Daniel Poulter, Stephen Crabb, and Daniel Kawczynski have also been referred to the Conservative Party's new internal disciplinary committee following allegations about their conduct. The panel was set up last week.
Kawczynski has been referred over allegations he put pressure on a female colleague to go on a "date" with a business contact "older than her father." Poulter has been accused of improper conduct towards female party colleagues after three female Tory MPs were allegedly overheard saying they would not get a lift with him again after he put his hands up their skirts. Crabb is under investigation for what have been described as "pretty outrageous" text messages sent to a 19-year-old woman who applied for a job in his office.
Meanwhile, Labour MP Clive Lewis is being investigated by the party. He "completely" denies an allegation that he groped a woman at the party's annual conference.
As the scandal continues to unfold, RT lists the political heads that have rolled so far:
Michael Fallon
Fresh allegations have emerged about Michael Fallon, who resigned as defense secretary last week. He quit his role after it emerged he had repeatedly put his hand on a journalist's knee during a party conference dinner in 2002.
Now journalist Jane Merrick alleged in the Observer over the weekend that Fallon lunged at her and tried to kiss her after a 2003 lunch when she was a 29-year-old political reporter.
It also emerged last week that Fallon was forced to quit after Cabinet colleague Andrea Leadsom accused him of making lewd sexual remarks. When Leadsom complained of cold hands, he reportedly told her: "I know where you can put them to warm them up."
Chris Pincher
Conservative MP Chris Pincher has resigned as a government whip and referred himself to police following newspaper allegations about his conduct made by a party activist.
The Mail on Sunday claimed Pincher attempted to untuck the shirt of former Olympic rower and Conservative activist Alex Story after persuading him to come back to his London home. Story, who was 26 at the time, said Pincher poured him a whiskey, massaged his neck and whispered: "You'll go far in the Conservative Party."
The paper also says Pincher is accused of "touching up" former MP Tom Blenkinsop, who told him to "f*** off."
Carl Sargeant
Carl Sargeant resigned as cabinet secretary for communities and children in the Welsh government following "shocking and distressing" allegations about his personal conduct. The allegations against him have not been made public.
A spokesperson for First Minister Carwyn Jones said Sargeant had been "removed" from the Cabinet while a Welsh Labour spokesperson said he had been "suspended from party membership, and therefore the Labour whip in the National Assembly for Wales, while an investigation into allegations received takes place."

Sargeant said he wanted an independent investigation "to allow me to clear my name."
Kelvin Hopkins
Labour MP Kelvin Hopkins has been suspended over accusations he rubbed his crotch against and 'sexted' a 24-year-old staffer as the Westminster 'sex pest' scandal continues. The victim is said to have complained to the Labour Party almost two years ago.
Ava Etemadzadeh, now 27, said she had told Labour whips about the incidents and that a regional representative contacted leader Jeremy Corbyn's team to raise concerns at the start of last year. After the allegations had been made, Hopkins, 76, was promoted to the Shadow Cabinet.
READ MORE: Labour MP suspended for 'rubbing crotch on woman' as Westminster sex scandal widens
Hopkins has "absolutely and categorically" denied the allegations.
Charlie Elphicke
Tory MP Charlie Elphicke has been suspended by the party after "serious allegations" that have been referred to the police, the party has said. Elphicke, a former party whip who has been the MP for Dover since 2010, has denied any wrongdoing.
The allegations against the married 46-year-old have not been made public.
Elphicke tweeted: "The party tipped off the press before telling me of my suspension. I am not aware of what the alleged claims are and deny any wrongdoing."
The party tipped off the press before telling me of my suspension. I am not aware of what the alleged claims are and deny any wrongdoing.

— Charlie Elphicke (@CharlieElphicke) November 3, 2017
Mark McDonald
The Scottish National Party (SNP) minister for childcare and early years resigned over past actions he said had been "considered to be inappropriate." It is not known what the allegations against him are.
McDonald, MSP for Aberdeen Donside, apologized to "anyone I have upset" and said previous behavior he had thought "humorous or attempting to be friendly" may have made others uncomfortable.
You can share this story on social media: