Labour MP suspended for 'rubbing crotch on woman' as Westminster sex scandal widens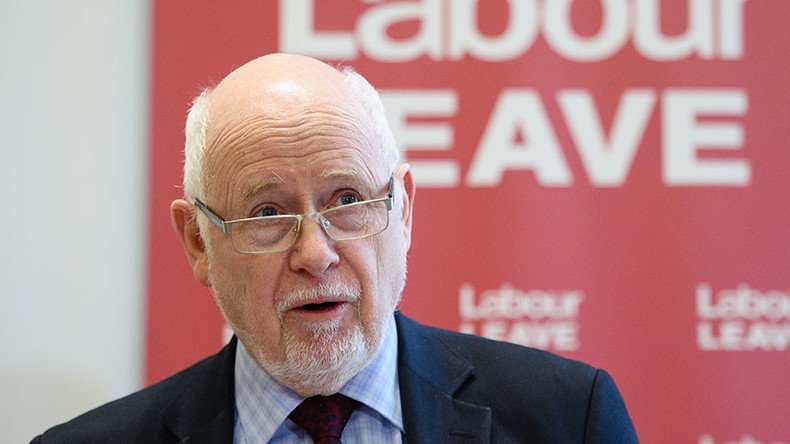 Labour MP Kelvin Hopkins has been suspended over accusations he rubbed his crotch against and 'sexted' a 24-year-old staffer as the Westminster 'sex pest' scandal continues. The victim is said to have complained to the Labour Party almost two years ago.
Ava Etemadzadeh, now 27, said she had told Labour whips about the incidents and that a regional representative contacted leader Jeremy Corbyn's team to raise concerns at the start of last year. After the allegations had been made, Hopkins, 76, was promoted to the Shadow Cabinet.
"I know the leader's office was informed and they didn't act on it, which is absolutely disgraceful. He was then promoted to the Shadow Cabinet. An independent reporting body to deal with these cases would have been better," Etemadzadeh told the Telegraph.
Hopkins' suspension comes as fresh revelations surface about Michael Fallon, who resigned as Defence Secretary earlier this week. It has emerged he was forced to quit after Cabinet colleague Andrea Leadsom accused him of making lewd sexual remarks. When Leadsom complained of cold hands, he reportedly told her: "I know where you can put them to warm them up."
Leadsom is believed to have complained directly to Prime Minister Theresa May about the "vile" language used by Fallon towards her at a Commons Treasury select committee six years ago. Fallon is also alleged to have been "tactile" and put his arm around Leadsom in what a source described as "unwanted attention."
There was reportedly a backlash against Leadsom, however, who was accused of speaking out to further her own career. According to the Daily Mail, one senior Tory raged: "What the f*** does Leadsom think she is doing?"
Fallon also allegedly made derogatory comments about other MPs on the committee, as well as members of the public who had attended meetings and other women's physical appearances.
Leadsom is said to have re-reported the remarks to Number 10 two days ago and insisted he must be sacked.
A source told the Times that some officials were discussing whether Fallon's conduct could mean that he also has to forfeit the knighthood he received from former Prime Minister David Cameron last year.
Fallon has resigned after admitting his behavior in the past may have "fallen short." He is the first minister to step down from PM Theresa May's government in the growing sexual harassment scandal at Westminster.
Earlier this week, Fallon admitted to inappropriately touching a female journalist. He insisted that he apologized for the incident 15 years ago, however, and that both parties considered the matter closed. The journalist, Julia Hartley-Brewer, had previously disclosed the incident but chose not to name Fallon. She said that at the time she had threatened to punch him on the nose if he did it again.
Almost 40 Tory MPs have been named in a 'dirty dossier' circulating Westminster, compiled by Conservative Party staff about politicians against whom accusations of misconduct have been made.
You can share this story on social media: