Snow place to hide: Police raid cannabis farm thanks to tip-off from ice-free roof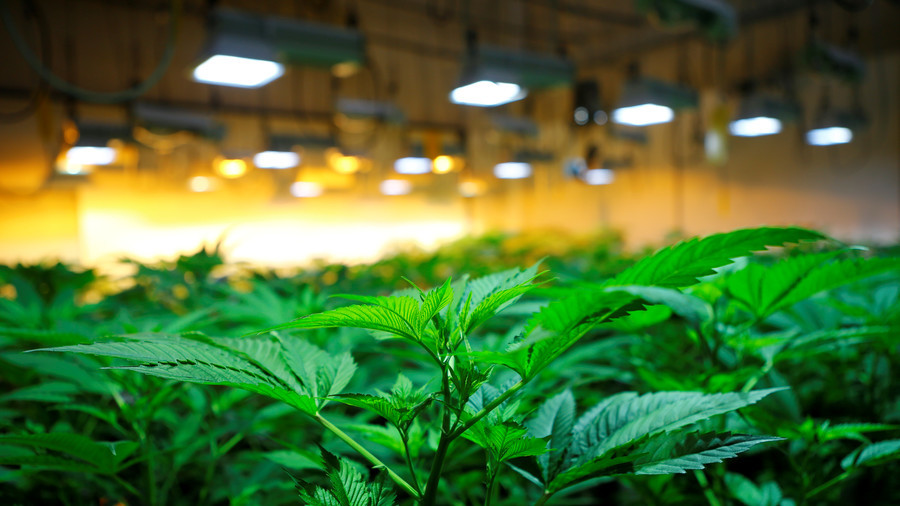 Police in West Yorkshire raided a large cannabis farm with a little help from the snow (or lack thereof) after officers noticed a home with a remarkably ice-free roof, despite blizzard conditions in the area.
Keighley police officers searched the property after noticing the suspicious absence of snow from a rooftop among a row of houses with white-blanketed tiles. Upon entering the empty property, they discovered 322 cannabis plants across four bedrooms and a cellar.
The two officers who made the growhouse find tweeted about it on their individual accounts, sharing photos from the scene. Police Constable (PC) Caroline Foster tweeted images of the plants noting that some were as high as 6 feet (1.8 meters) tall.
PC James Butterfield speculated the haul could be valued at up to £80,000. "So this is what we got up to! My size 10 boots came in handy for entry. Removing this filth from the streets is always great. Knowing that the morons responsible for it are £80k out of pocket is a Brucey bonus! #didntwedowell," he said on Twitter, as cited by the Yorkshire Evening Post. Butterfield's tweets are protected.
A police spokesperson confirmed the seizure near Arctic Street in Keighley, Thursday, stating that the lack of snow on the roof suggested a strong heat source which aroused suspicions, in addition to the strong smell of cannabis emanating from the property. The plants are now being examined and valued.
READ MORE: Looters pillage Lidl with excavator amid Ireland's worst blizzard in 36 years (VIDEO)
Meanwhile, the officers who made the raid have come under some criticism for tweeting out their work activities on their individual accounts. Netizens branded the bust as a waste of police resources and embarrassing.
Their actions, however, have been defended by senior members of the force. They say the use of Twitter creates engagement between police and the local community.