Ex-PM Blair pleads with EU leaders to stop Brexit by changing free movement laws (VIDEO)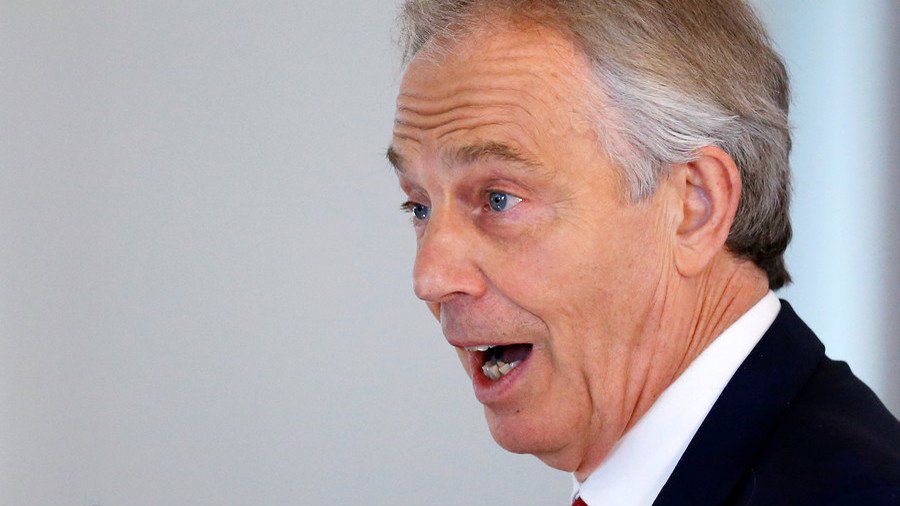 Former Prime Minister Tony Blair has called on EU leaders to change migration laws. Widely disliked though never short of an opinion on Brexit, Blair believes Brussels should be doing the work to stop Britain leaving the union.
Addressing fellow wonks at the European Policy Centre, a think-tank with links to the European Parliament, Blair urged EU leaders to address British voters' concerns by offering reforms. The ex-PM said he believed the UK government would struggle to win a parliamentary vote on Brexit.
"[If] on mature reflection the final deal the British government offers is better than what we have… if, at this moment, Europe was to offer a parallel path to Brexit of Britain staying in a reforming Europe, that would throw open the debate," Blair stated.
Reforms would be beneficial for both the UK and the EU, argued Blair, stating "a comprehensive plan on immigration control, which preserves Europe's values" would be "right for Europe and timely for the evolving British debate on Brexit."
Blair's latest intervention puts him at loggerheads with the party he once led. Labour leader Jeremy Corbyn, another target of Blair's meddling, has unsurprisingly ignored his predecessor, having vowed to respect the result of the EU referendum, though this week he did pledge to remain in a customs union.
Opposition to the free movement of EU citizens was certainly a factor behind the 2016 Brexit vote. While EU leaders have remained open to reversing Brexit, the option of restricting free movement has never been on the table. Despite no reforms ever being offered by the EU in the Brexit negotiations, Blair seems to think his persuasive powers may do the trick.
For the avoidance of doubt, this is the same Blair who oversaw high incoming migration figures during his time in office, though he is more disliked by more people for following George Bush into the Iraq war. Blair continued his address by saying there was also broad sentiment in Europe that governments should be able to exert more control over EU migration. Immigration, Blair added, was good for the economy but had to be managed to avoid a backlash.
"European leaders share the responsibility to lead us out of the Brexit cul-de-sac," Blair stated. "In Europe there is often a sorrowful shaking of heads and a shrugging of the shoulders, when what we need is strong engaged leadership to avoid a rupture which will do lasting damage to us both."
Like this story? Share it with a friend!
You can share this story on social media: