'This would be infamous' – Rees-Mogg on rumored plot between Labour & EU's Barnier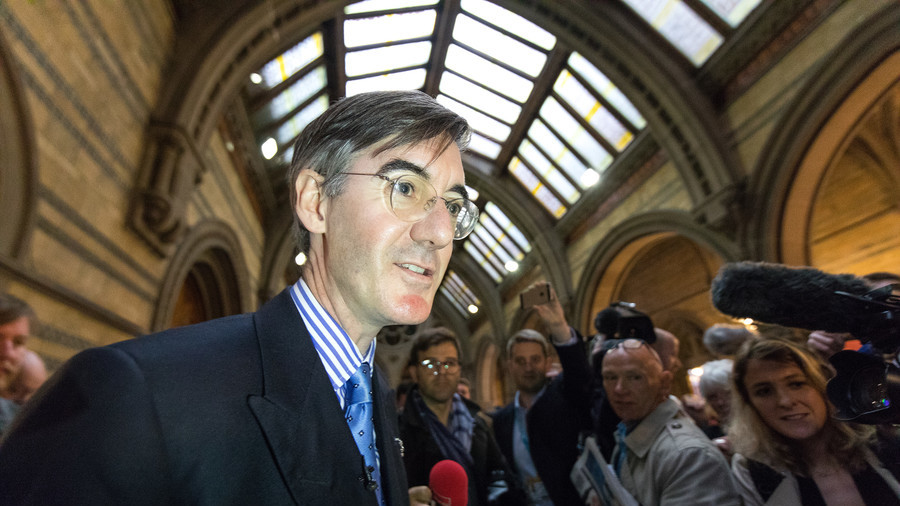 Jacob Rees-Mogg responded to an unsubstantiated rumor of a plot between Labour and the EU's chief Brexit negotiator, Michel Barnier. The Brexiteer tweeted: "If true this would be infamous," in reply to a Times journalist's post.
The Tory MP was commenting on a post by the deputy political editor for the Times, Sam Coates, who wrote: "This hints at co-operation between Labour and Barnier to change Theresa May's brexit position."
Coates was referencing allegations, made on Twitter, that Jeremy Corbyn's endorsement of an EU customs union was timed to coincide with Barnier's publishing of an EU plan to include Northern Ireland in the same union.
The Times journalist also mentioned that Labour's shadow Brexit secretary, Keir Starmer, was in "Brussels today for talks with the [European] Commission."
Corbyn and Starmer have both met with the EU negotiating team, including Barnier, in recent weeks. After one meeting, Corbyn promised to run the Brexit negotiations "very differently" if he came to power.
Coates' original tweet, and Mogg's response, had plenty of support. One Twitter user accused Labour of being "traitorous," another cried "treason." Others, though, accused Coates of spreading "fake news."
If you like this story, share it with a friend!