'No regrets' says Jeremy Corbyn over meetings with communist spy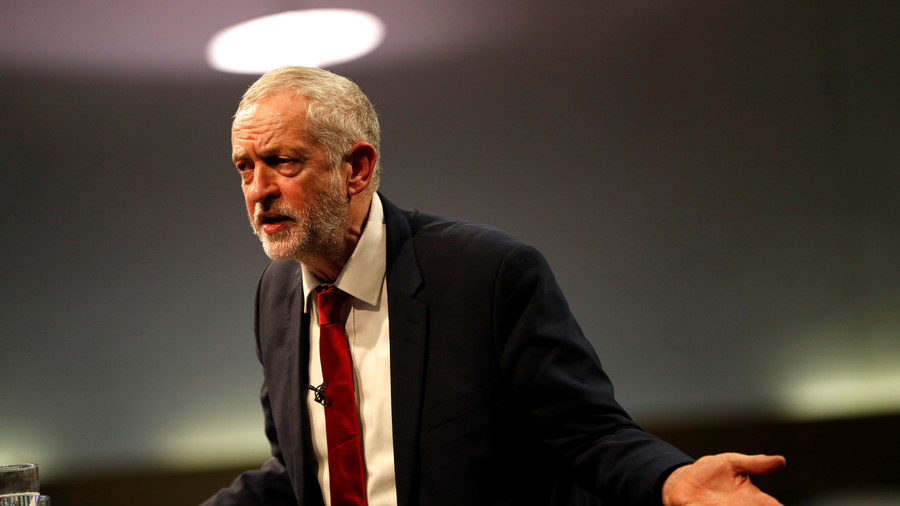 Labour leader Jeremy Corbyn says he does not regret meeting Czechoslovakian spy Jan Sarkocy during the Cold War. Instead, the opposition leader told media that he was not the only MP fraternizing with supposed diplomats.
Corbyn, who was speaking to ITV News in his first TV interview since Sarkocy's claims were published by the Rupert Murdoch owned-Sun, said that "many, many" other MPs also met with the man who later turned out to be a Soviet spy.
"I met him, as did a number of other people and he was the diplomat working in the Czech Embassy and his job was to talk about peace and détente. This was the time when Gorbachev was the President of the USSR and there was a real chance of détente developing and more peace within Europe," Corbyn said.
"We spoke about those matters. I told him what I thought and he bizarrely discovered that I was opposed to Margaret Thatcher and the Tory government. It should not have been a surprise to him but I have no knowledge of what Margaret Thatcher ever ate for breakfast. She never told me."
When the Labour leader was asked if he had any regrets about meeting with Sarkocy, his reply was simple: "No, not at all. I met him as did many, many other MPs and I also met a lot of American diplomats during that period."
"I went to the US Embassy to talk to them about what I thought about their wholly wrong strategy in Central America. If you're a serious MP and serious about international affairs, you meet people, you don't agree with most of them but you have to meet them to understand what their position is and try and put forward your own view on peace, justice and human rights."
Finally, he added: "I don't regret any of it. Why should I?"
The Labour Party has dismissed Sarkocy as a "fantasist." In an interview with a Slovakian media outlet Nový čas, Sarkocy claimed personal credit for launching the Live Aid concert at Wembley in 1985 and made other claims that have brought his statements into question.
During the interview, the one-time spy, who went by the pseudonym 'Jan Dymic' during his time working for the Czechoslovakian secret service, spoke about his supposed links to Nelson Mandela, before stating that he kept in touch with Mandela's wife. He also told the paper that "women are a good source."
Records in Prague show that the Czechoslovakian spy agency gave the Labour MP the codename "Cob." Despite this, Svetlana Ptacnikova, the director of the Czech security service archive, denied that Corbyn was a paid agent. Ptacnikova told the BBC that their files indicated that Corbyn was seen as a potential contact, but he was not catalogued as an informant. "Mr. Corbyn was not a secret collaborator working for the Czechoslovak intelligence service," she said.
"He stayed in that basic category — as a person of interest, in the final report issued by the StB agent shortly before [the agent] was expelled from the UK."
Like this story? Share it with a friend!