Did Corbyn send a hidden message to try and recruit Tory Brexit rebels?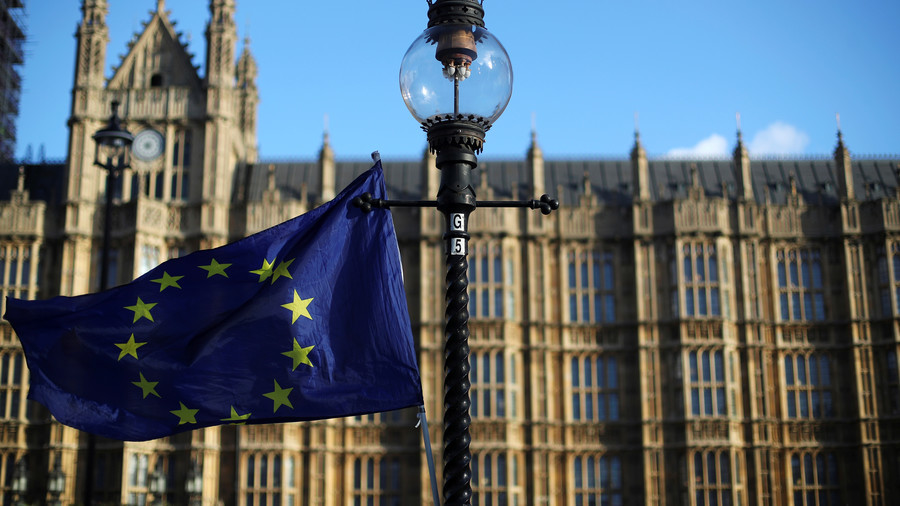 Brexit may have divided an entire nation but it appears to be cementing the most unlikely of alliances in British Parliament as Tory rebels and Labour MPs find themselves unusually on the same side.
United in their anger over the EU/UK divorce and their disapproval of Prime Minister Theresa May's handling of the split, two groups are beginning to come together.
Rebels on both sides could unite to force May to change her Brexit plan. It was claimed over the weekend Labour will get behind a team of Tory rebels if they attempt to stop Britain leaving the customs union.
Labour leader Jeremy Corbyn seized on the discontent in Downing Street in a keynote speech in Coventry on Monday, ahead of PM May's planned address to the nation on Thursday.
"Join us in supporting the option of a new UK customs union with the EU, that would give us a say in future trade deals," he told an audience at Coventry University.
Corbyn appeared to be directly addressing the rebel group – but who are they?
Anna Soubry
The former minister kicked off the rebellion when she tabled an amendment to the Trade Bill. Soubry broke ranks with the Tories by putting forward a plan to keep Britain in the customs union. The plan states: "It shall be the objective of an appropriate authority to take all steps to implement an international trade agreement which enables the UK to participate after exit day in a customs union with the EU."
Labour's Chuka Umunna indicated Soubry will be backed by Remainer Labour MPs.

Dominic Grieve
In December, Tory rebel Dominic Grieve got one over on the Brexit band when he saw his amendment passed, in an embarrassing blow for May.
Amendment seven to the Brexit bill, tabled by the former attorney general, requires any divorce deal to be approved by a separate Act of Parliament before it can be implemented.
Eleven rebel MPs backed the amendment and saw it pass. It paves the way for MPs to send the PM back to Brussels to seek a better agreement if hers is rejected by Parliament because it basically takes away the right for government to proceed as it pleases.
Nicky Morgan
Nicky Morgan was one of the 11 Brexit-wrecking MPs who backed the Grieve amendment in 2017.
She is expected to be backing the attempt to keep Britain in the customs union. Morgan was also part of a group dubbed the 'Brexit mutineers' by the Daily Telegraph, but she has defended her right to fight her own government.
She said: "If outside newspapers and organizations continue to attempt to stop MPs from questioning a key element of – as David Davis said on Friday – the most important set of negotiations in the UK's modern history, then we have a big problem in our political system." Role reversal…
Labour has its own problem with politicians refusing to play ball and vote along party lines. Last month, the House of Commons voted by a majority of 29 to approve the EU Withdrawal Bill after a third reading despite Labour objections. The will of the Tories was forced through after several Labour MPs backed them.
Kate Hoey
Vauxhall MP Kate Hoey is one of a growing list of Labour MPs who will rebel in the opposite direction and go against what Corbyn is planning. Hours after he appeared to go against his manifesto and opt to remain in the customs union, Jeremy Corbyn was warned by Hoey that he was not doing what is best for Britain.
Hoey said: "When you think about how long the EU has taken to get trade deals – and they still haven't got them – with China, India, America. For us to be saying, 'we're half in, we're half-out' makes no sense. That would still give the EU control, very simply.
"If you are looking long-term, our trade is going down with the EU every year. Even the European Commission have said that 90 percent of the growth worldwide is outside the EU. This is a great opportunity, we can make a huge benefit of leaving. If we only half-leave, half-out, it's not leaving. There is a good left-wing argument for leaving – the EU does not care about democracy."
Frank Field
The Labour chair of the Work and Pension Select Committee sided with the Tories in the vote. Over the weekend he clashed with Stella Creasy, calling membership of the customs union a choice "to rat on the people's decision to leave."
Field said it is his duty to voters to give them what they asked for rather than allowing Brussels to maintain some control. "You are coming up with all these things – 'oh we will stay in the customs union, we will stay in the single market,'" he said.
"The decision was quite clear to leave. And in the north Labour voters voted very clearly. Are you going to rat on them or not?"
You can share this story on social media: