Kidnap was 'to make her famous': Herba attacks Chloe Ayling as doubts arise over his sanity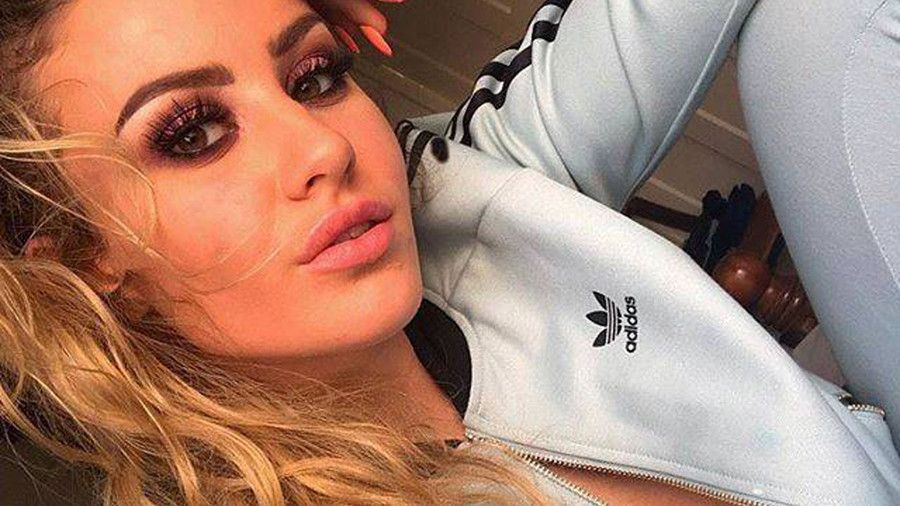 A glamor model desperate to become rich and famous wrote her own ransom note and faked her own kidnapping, an Italian court heard yesterday, as the Chloe Ayling case approaches its climax.
Lukasz Herba, 30, told the judge that he was helping Ayling to get in the limelight by pretending to snatch her. Ayling was found in a suitcase outside the British embassy in Milan last July.
An astonishing story emerged, in which Ayling claimed to have been told that she would be taking part in a photo shoot in Italy, but was kidnapped by dark-web gangsters when she left her home in the UK. The kidnappers allegedly planned to sell the model as a sex slave.
Ayling, 20, said the only reason she was freed is because Herba took pity when she revealed she had a child. However, Herba, a Polish citizen who lived in Britain, claims Ayling was in on the plot all along, with a view to exploiting the events to help overcome financial difficulties.
Judge Ilio Mannucci Pacini said he would consider ordering Herba to undergo psychiatric tests. "You can see he is not well," Paolo Storari, the prosecutor, said. "He's dangerous and no one will believe him after he changed versions constantly."
Conflicting statements from Herba have concerned the court. Originally, he said Romanian members of the Black Death crime group had roped him into the plot.
Then, he claimed to have invented the group himself to give the kidnap credibility, and set up a website on which he said he was a former CIA agent who had served in Iraq and Afghanistan.
The court has heard how Ayling was drugged and kept in a farmhouse near Turin for six days.
"During my first questioning, I said lots of things which were not true," Herba told the Milan court.
However, doubts have also been raised about Ayling's version of events. The mother-of-one from Surrey said she was drugged and held at the farmhouse, but witnesses said that she had shopped for shoes with Herba. They were also seen holding hands on CCTV.
"Chloe said we could split the money and go out together," Herba said. "It was a plan to help Chloe get publicity. The idea was to make up the kidnap to make her famous."
Herba also said that Ayling wore handcuffs for just a few moments to stage a photo, but the prosecutor pointed out that she still had marks on her wrists days later. "He said one thing then said another," said Francesco Pesce, Ayling's lawyer. "I don't know if he even realizes he's lying. He is probably disconnected from reality and I agree we need psychiatric tests."
A ruling on whether or not Herba needs a psychiatric evaluation will be made on March 14. He faces 25 years in prison if he is convicted of kidnapping Chloe Ayling.
Like this story? Share it with a friend!
You can share this story on social media: