Night of knife crime prompts Khan to seek emergency meeting as machete fight VIDEO goes viral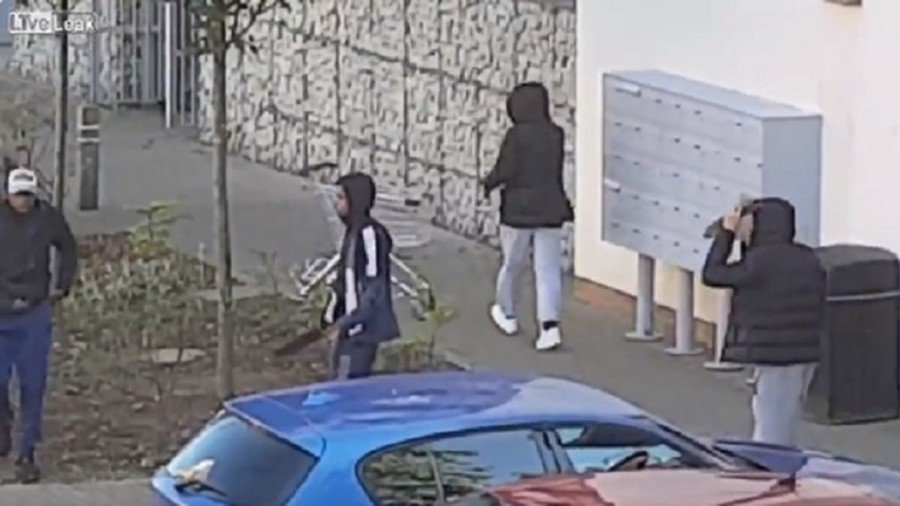 London Mayor Sadiq Khan has called for a meeting with Prime Minister Theresa May as knife crime in the capital hits crisis levels. Two people were stabbed to death on February 20 – the 14th and 15th knife deaths in 2018.
London Assembly figures showed there were 14,521 knife crime offenses in the capital in the 12 months to January 2018, with stabbings in London at their highest level in six years, a 23 percent rise from the previous year.
Two young men were murdered on the streets in Camden on Tuesday night, prompting the London mayor to call for action from Downing Street.
A 17-year-old died in the street after being attacked outside a corner shop in Kentish Town. Less than two hours later, a 20-year-old died after being stabbed near Belsize Park.
Videos and images circulating in the media have shown just how dangerous the streets are becoming, especially for young men.
Horror footage of knife-wielding youths battling in east London has revealed the brazenness of criminals in the capital. The video from Barking, thought to have been shot in December last year, shows a group of young men fighting with weapons, with seemingly no fear of being caught.
In the two-minute clip, released on the internet, five young men circle a car parked outside what appears to be a block of flats.
The men hit the car repeatedly, with at least one of them holding a huge machete-style knife.
Eventually their target, another young man, emerges from the back seat of the car. With his face covered and holding a weapon, he launches himself toward his attackers.
They can be heard shouting to one another about how they want to kill him and how it should be done there and then in the carpark.
One shouts: "His face needs cutting up," before another says: "Let's finish him now. We're not done." The group call to each other "don't let him go" while they take it in turns to approach the man, who is also carrying a what seems to be a machete.
Trolleys and a bike are thrown around as a woman and her child run past the chaos. The video ends before it is clear what happened to the man.
Twitter users said this is a daily occurrence in London. One man wrote: "Thugs acting with TOTAL impunity it in broad daylight... No fear of encountering police or of the pathetic court sentences if unlucky enough to do so... THIS is the dystopia the Govt have created with their cuts to policing ... "
If you like this story, share it with a friend!
You can share this story on social media: