Transgender woman who pushed off-duty cop onto tube tracks avoids prison time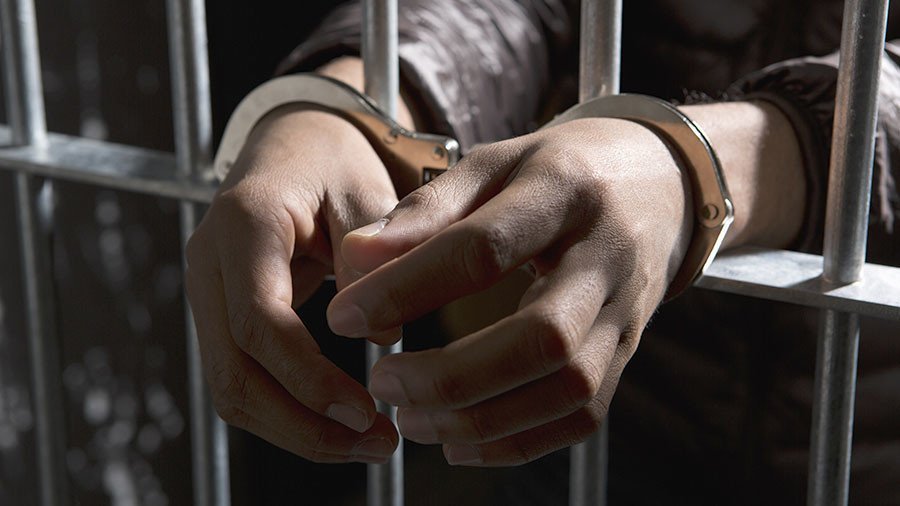 A transgender woman who pushed a police officer onto tube tracks after downing four bottles of wine has narrowly avoided jail. The off-duty cop was pushed onto the rails when he intervened in a row between the woman and a friend.
Paris Valeta-Bregazzi, of Highgate, north London, pushed off-duty PC Sam Chegwin off the platform at Hanger Lane tube station. The policeman heard shouting and told the 30-year-old to calm down. She replied he "should mind his own business, as she wasn't talking to him."
The off-duty officer pushed her in the chest in an attempt to de-escalate the situation, unaware that she had recently undergone surgery on that area in relation to her transition. Valeta-Bregazzi retaliated, and Chegwin went over the platform edge.
Valeta-Bregazzi pleaded guilty Last November to one count of an unlawful act with intent to endanger a person on a railway. On Wednesday she received a six-month sentence, suspended for two years. She was also handed a rehabilitation order of up to 20 days.
Recorder Jeremy Dein QC said it was "extremely fortunate" that the policeman wasn't seriously injured or killed.
"[Chegwin] says in his statement he identified himself as a police officer, and that he used a defensive push aimed at your chest in order to maintain a safe gap, and that you came at him aggressively," Dein said.
"The result of which is that he was thrown on to the tracks, fell between the railway lines, missing striking his head by just a couple of inches.
"The fact is that he could have been killed — by the fall and hitting his head; electrocuted; hit by an oncoming train or by a combination of those circumstances."
The court heard that Valeta-Bregazzi has an expansive criminal history, featuring 39 convictions for 62 offences, mainly for theft and violence. She was also fined in May 2017 for racially aggravated harassment.
Dein praised Chegwin for "acting in a public spirited manner by intervening and seeking to prevent the escalation of violence." The QC also said that he has no criticism of how the off-duty cop tried to de-escalate the situation.
"Mr Chegwin pushed you genuinely believing that it was necessary in order to fend off the risk of violence unfolding, and in order to minimise any possible danger to the public," Dein said.
"You had significant surgery on the part of the body in which he made contact, although he didn't know it.
"Furthermore, you didn't appear to me, having viewed the CCTV, to have formed any malign intent, but to have reacted spontaneously without appreciating the ramifications of what it is you were doing.
"That's my view of the facts in this case. Having said that, the consequences of what you did were serious. And your error of judgment is a matter to be noted, as one which could have caused, as I have indicated, far greater ramifications.
"You must understand that you have to control yourself."
Mustapha Hakme, defending, said his client was continuing to have appointments with regards to the "final stages of her transition."
Think your friends would be interested? Share this story!
You can share this story on social media: