David Attenborough-themed raves go down a storm as Jungle Boogies sell out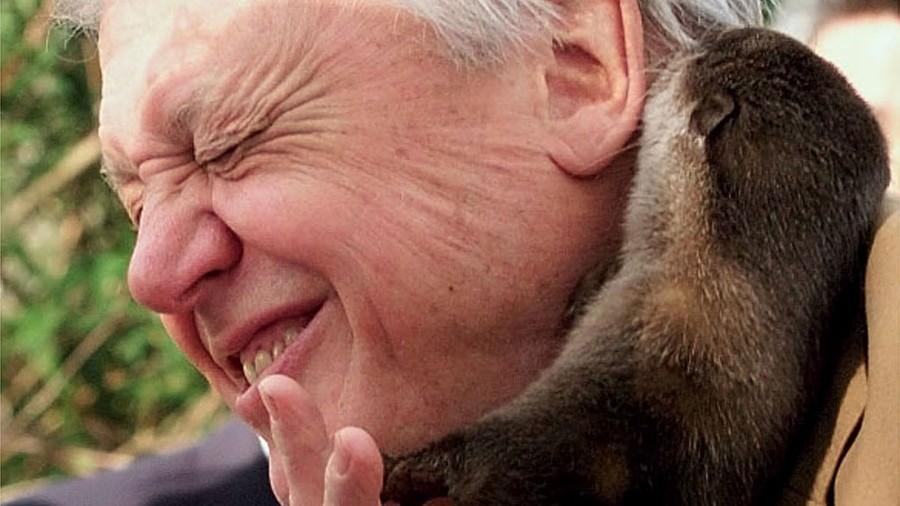 The voice of David Attenborough, the 91-year-old British naturalist and 'Blue Planet' narrator, is recognized around the world following the global success of his nature shows, including the wildly popular 'Planet Earth.'
Now, it's not just the animal kingdom that can have its every move followed by Attenborough. Enterprising music fans have launched a new club night aptly titled 'David Attenborough's Jungle Boogie.'
The events, which have already seen sell-out crowds flock to venues in Leeds and Liverpool, will also be held in Cambridge, Oxford and Manchester.
In what sounds like every Attenborough fan's dream, music is mixed with the British legend's famous voice, while life-size cutouts of Sir David Attenborough are on hand for photos, and Blue Planet visuals are played from a projector.
Co- founders Louis Jadwat and Will Burbage said their idea combines everyone's favorite narrator with an age-old university pastime. "We saw the immense popularity of him amongst students in that every Sunday, people would love watching Blue Planet and Planet Earth, so [we] thought it would be great to pay homage to him," Jadwat told The Independent.
"The first two nights in Leeds and Liverpool went down a treat with both pretty much selling out."
A portion of the ticket price even goes to World Land Trust, a rainforest conservation organization that has worked with Attenborough.
This month, fans were overjoyed when the BBC announced Attenborough will be back with a new series, Dynasty, produced by the Blue Planet II team. "The wonderful David Attenborough will inspire audiences once again when he brings the natural world to life with Dynasty," BBC Director of Content Charlotte Moore said in a statement.
The first episode of Attenborough's Blue Planet II was the most-watched television episode of 2017, drawing an audience of more than 14 million people.
Like this story? Share it with a friend!
You can share this story on social media: