'Mollycoddled, entitled and spoilt': Head teacher under fire over Millennial tirade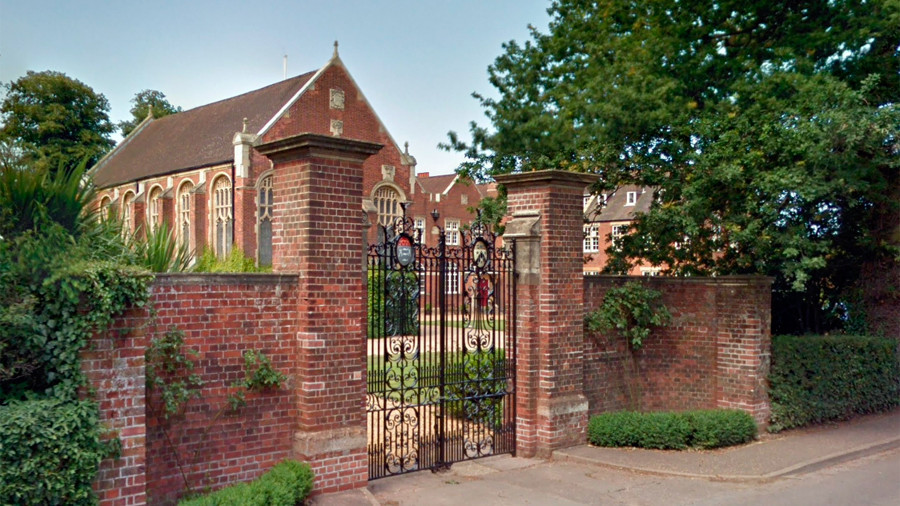 The head teacher of one of England's top boarding schools is under fire after branding his students' generation "mollycoddled, entitled and spoilt."
Douglas Robb, who has been head teacher of the £34,000-a-year Gresham's school in Norfolk for the past three years, blasted millennials for having a "sense of entitlement" as they think a "one-in-a million-job" will land on their doorstep in no time.
Making the comments in a blog post on the school website, he wrote: "They have been advertised to since birth; they have had credit and loans on a plate; they have been overly molly-coddled; and they have been overwhelmed by a strange combination of fictional sitcom characters, reality TV and social media stars, who paint a picture of perfection to be achieved.
"They have even been encouraged by governments to believe that they deserve 'more' than their parents and grandparents had."
Angry past attendees hit back, deriding Robb for generalising.
Rebecca Lawrence, 23, who attended Gresham's between 2007 and 2011 — before Robb became head teacher — responded to the criticism in an article on the blogging site Medium.
"Negative stereotypes of millennials are two-a-penny and you don't have to look far to find the source.
"It's disheartening for anyone to hear, whether it's their head teacher or one they're linked with," she wrote.
"I feel like he's in a Gresham's bubble, maybe children at his school are privileged and so are more entitled but he shouldn't generalise our generation from a few."
Lawrence added: "It was quite personal to me, as growing up I had a lot of jobs in restaurants and cafes to finance unpaid internships."
Robb stood by his comments saying: "Generalisation is a necessary part of life if we are to be able to discuss trends that seem to be more prevalent among a particular group of people."
He added: "It is now well documented that employers have noticed a trend where young people seem ill-prepared for the requirements of the working day, despite boasting an impressive academic education.
"I believe it is valuable for educators and governments to be informed about this in order to better prepare or equip young people for work."
Gresham ranks among the top 30 boarding schools in England. Founded in 1555, it has around 800 pupils aged three to 18, and boasts illustrious alumni including the actress Olivia Colman, the composer Benjamin Britten and the poet W H Auden.
If you like this story, share it with a friend!