'Nonsense' — Corbyn slams Daily Mail and Sun over spy allegations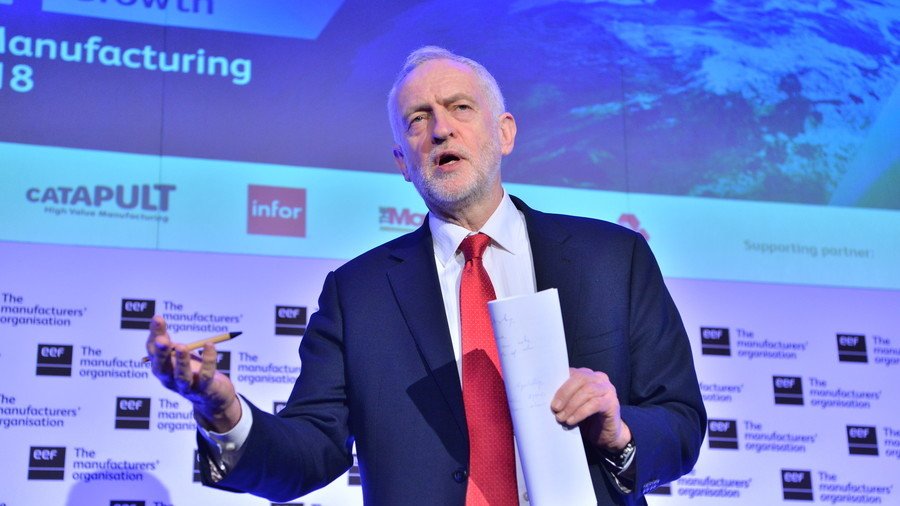 Labour leader Jeremy Corbyn has attacked the Sun and the Daily Mail for publishing "nonsense" articles suggesting that he was a spy for the communist Czechoslovakian government.
Corbyn's response came after being asked by a Daily Mail reporter: "Mr Corbyn, you say you want these business leaders to put their trust in you to run the country; how can they do that when serious questions remain about your past?
"And will you give permission for your Stasi file to be released to help clear things up?"
Corbyn, visibly irritated, struck back, replying: "Thanks for your question. I'm very sorry that the Daily Mail has reduced itself to reproducing some nonsense that was written in the Sun beforehand."
The Sun published claims by a former Czech agent - Jan Sarkocy — that Corbyn was an asset named 'Agent Cobb' during the Cold War. Sarkocy told the paper that he met Corbyn on several occasions, including in the House of Commons.
Tory MP and vice chairman Ben Bradley deleted a tweet in which he alluded to the report after lawyers, acting on behalf of Corbyn, told him they intended to pursue a libel claim.
In defense of Corbyn, Labour's Deputy Leader Tom Watson wrote a piece for the Independent in which he wrote: "Let's call these stories out for what they are — propaganda, not journalism. They are not worth the paper they are written on."
Sarkocy's allegations came under increased scrutiny after he alleged Corbyn would keep him posted on Margaret Thatcher while he was a backbencher in the '80s.
When asked about their meetings over the weekend by Slovakian newspaper Novy Cas, Sarkocy replied: "I'll tell you this: I knew what Thatcher would have for breakfast, lunch and dinner, and what she would wear for the next day."
Svetlana Ptacnikova, director of the Czech security service archive, denied that Corbyn was or had been a paid agent. Ptacnikova told the BBC that their files indicated that Corbyn was seen as a potential contact, but he was not catalogued as an informant.
"Mr Corbyn was not a secret collaborator working for the Czechoslovak intelligence service," she said.
"He stayed in that basic category — as a person of interest, in the final report issued by the StB agent shortly before [the agent] was expelled from the UK."
Theresa May has also addressed the allegations against Corbyn concerning Czech intelligence, after a fashion. "It's for individual members of parliament to be accountable for their actions in the past," she said.
"Where there are allegations of this sort, members of parliament should be prepared to be open and transparent."
If you like this story, share it with a friend!
You can share this story on social media: