'Upskirters' target girls as young as 10, police powerless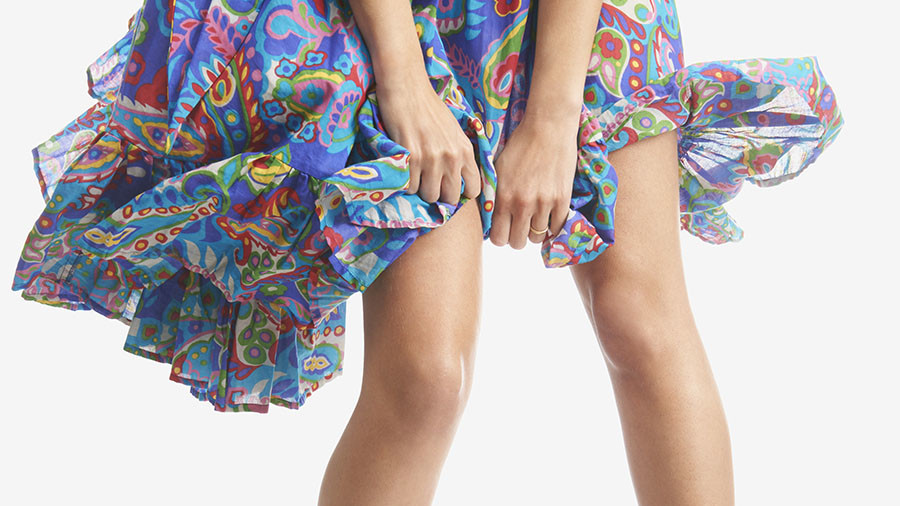 Police data reveals perverts are snapping intimate photos of girls as young as 10 in an intrusive type of sexual assault dubbed 'upskirting'. Campaigners are now calling on UK legislators to criminalize the offence.
According to Freedom of Information (FoI) requests made by the Press Association, police pursued 78 offences related to upskirting since 2015, but only 11 led to alleged offenders being charged. The reason: there is no specific law in Britain that prohibits the practice.
Upskirting is already illegal in Scotland. The law was changed by the Sexual Offences (Scotland) Act 2009 which introduced a voyeurism offence.
In many of the 78 cases in England there was insufficient evidence to proceed, including the alleged sexual offence against a 10-year-old girl in 2015, Avon and Somerset Police said.
Upskirting has taken place in a range of public spaces, including nightclubs, shops and restaurants, and are usually snapped with mobile phones. Last summer, one man thought it would be a good idea to upskirt a women named Gina Martin at the British Summer Time music festival in London's Hyde Park. He was wrong.
Martin caught him in the act, reported him to police, and has since been a vocal campaigner; calling to have Section 67 of the Sexual Offences Act amended to specify that upskirt photos constitute as a sexual offence. She started an online campaign last summer, which has now garnered more than 81,000 signatures in only six months.
Conservative MP Maria Miller chairs the Women and Equalities Select Committee. She said more must be done to stop the "horrific crime."
"Attempting to take a photograph underneath a skirt is a gross violation of privacy and potentially an act of indecency," Miller said, the BBC reported. She added that a stronger legal framework "can help" begin to address the issue.
Sarah Green of the End Violence Against Women coalition, called on the legislation to be looked at. She said the figures exposed in the FoI requests were "very concerning, even though only a minority of police forces were able to respond because the behavior is not classified as an offence."
"The police responses show that the police are clearly struggling to recognize upskirting distinctly, even though the disclosures reveal that it is commonly connected to existing sexual offences including voyeurism and sexual assault," she said, according to the BBC.
"It is notable that girls and young women are disproportionately targeted where that information has been recorded. The law should be urgently examined in this area."
Think your friends would be interested? Share this story!