Witchcraft & possession linked to UK child abuse as experts fear cases will skyrocket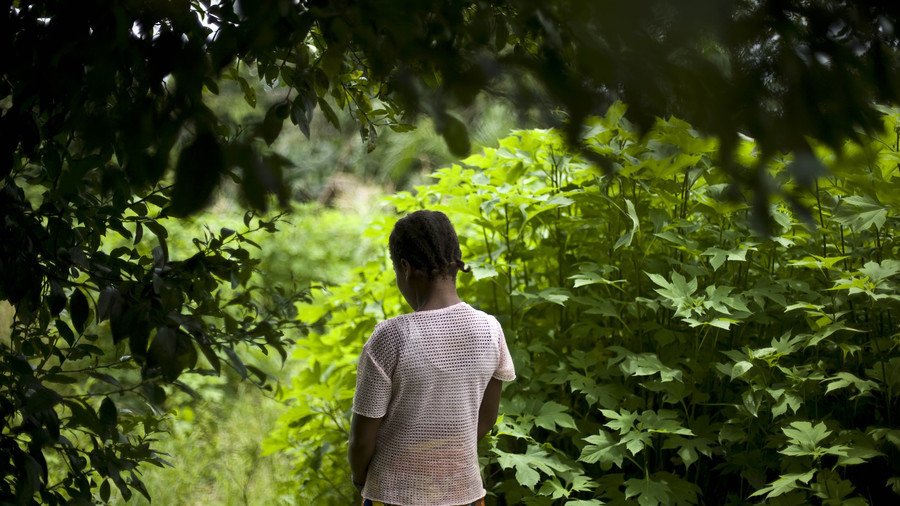 Faith-related killings of children could rise if the UK does not address child abuse linked to beliefs in witchcraft and spirit possession in a number of communities, according to the authorities.
Government statistics have shown 1,500 potential abuse cases had links to belief in possession and witchcraft.
"These beliefs are very real and on occasion people are going to take this to extremes where a child can be murdered," Inspector Allen Davis, who leads the Metropolitan Police's response to the issue, told the Independent.
"There are a number of ways that an adult will try to rid the child of the evil they believe is within them. They might try to burn it out, cut it out, strangle it out, drowning can be involved, or starving and beating."
Within Britain there are a number of communities with a "genuine belief" in possession and witchcraft. High-profile cases have emerged in recent years, including the killing of Kristy Bamu and Ayesha Ali.
Bamu, 15, was found dead in 2010 after staying with his sister Magalie Bamu and her partner Eric Bikubi, who were obsessed with witchcraft. He was starved for days and beaten with hammers, floor tiles and bottles for wetting his pants and "spelling" his siblings. He drowned in the bath on Christmas Day during a "cleansing" ritual.
Polly Chowdhury and lesbian lover Kiki Muddar killed Ayesha Ali, eight, in August 2013. The pair believed she was possessed by the devil and forced her to endure beatings and abuse. She was found dead in her room in Chadwell Heath, east London, after a fatal blow to the head but evidence of bite marks and other abuse were found on her body.
Dr Lisa Oakley, chair of the National Working Group for Child Abuse Linked to Faith or Belief, told the Independent: "We know these practices are occurring so we want to be acting now so we don't have another high-profile case.
"You've then got a child who is severely damaged or not here anymore, and that's a high price to pay. We're saying we don't want to get to a point where there is another high-profile case."
Inspector Davis stated that "this is not a black African problem," stressing that the issue "is far broader."
"The beliefs in witchcraft and spirit possession are very broad and go across a far larger swath of the world than you would expect," he said. "These beliefs are common within both Christianity and Islam and we get victims from both."
Evidence suggests that areas of Africa are affected by it but 1,460 potential cases found in the 2017/2018 Children in Need Census were branded an "underestimate" by some experts, who said the practices and signs are simply not identified by neighbors and people in authority positions.
Like this story? Share it with a friend!
You can share this story on social media: