Twitter reacts to 4.4-magnitude earthquake shake in UK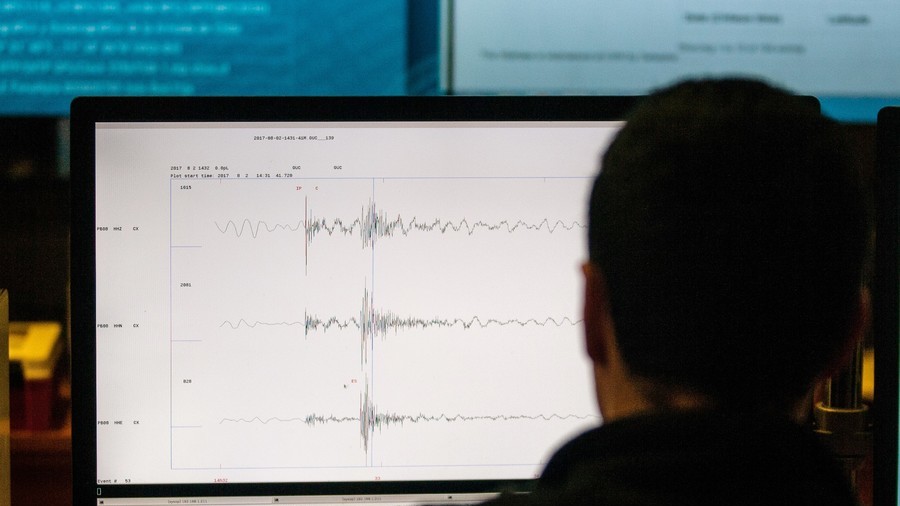 A magnitude 4.4 earthquake has struck in south Wales, with tremors reportedly felt more than 300 kilometers away in London.
The quake was recorded by the British Geological Survey (BGS) in Cwmllynfell, approximately 18 kilometers outside the Welsh city of Swansea. According to seismologists, the earthquake had a depth of 7.4 kilometers and a magnitude of 4.4. They described the event as the biggest onshore earthquake in 10 years.
Stephen Hicks, Earth Scientist at the University of Southampton, said such activity can be expected in the region at least once every eight years. "On average, the UK typically experiences one similar-sized earthquake every 2-8 years," he said.
Tremors were felt from Swansea to cities closer to the east coast of the United Kingdom. A number of people took to social media to recount their experience of the quake. Parts of Swansea University campus were evacuated as a precaution.
Meanwhile, police in Wales have urged residents to only call the emergency services if they are reporting damage to a building or injuries.
Like this story? Share it with a friend!