Man sentenced to 17 years after running through London half-naked and murdering tourist (VIDEO)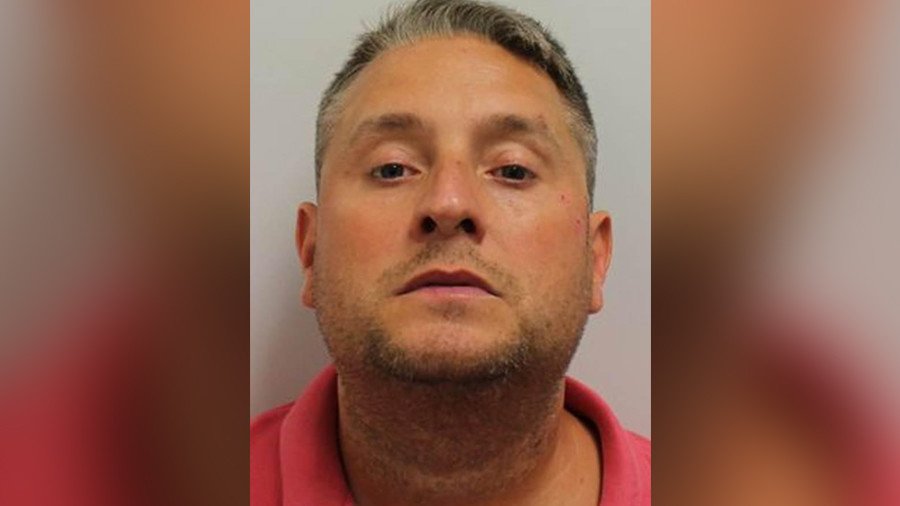 A half-naked, coked-up killer ran through the streets of London after stabbing a French tourist to death, horrific footage shows. Nicholas Foy has been sentenced to 17 years for the crime.
Foy, 39, was recorded by CCTV running through the streets of Eltham gripping a blade on August 11 last year.
The father of three was suffering from a delusional episode, insisting there was a bomb planted in his foot after a 24-hour drug binge.
Foy, who lived in Eltham, had snorted more than four-and-a-half grams of cocaine and drank alcohol for a whole day before he ran from his house and attacked a total stranger.
The killer stabbed Laurent Volpe in a random attack on the street.
The French tourist was shopping for dinner after spending the day with his wife and two children.
Volpe staggered into a nearby shop for help, but the stab wound to his stomach killed him after three days in the hospital.
After stabbing Volpe, delivery driver Foy began rampaging through nearby gardens where he was confronted by police and tasered several times before he was subdued.
Judge Sarah Munro QC sentenced Foy to life in prison with a minimum term of 17 years.
"You deliberately combined a large amount of alcohol and a significant amount of cocaine in a binge which lasted around 24 hours, and you knew a combination of the two could make you paranoid, violent and dangerous," Munro said.
"You were not in your right mind, though that was down to your own dangerous decision to combine alcohol and cocaine," Munro added. "You believed there was a bomb inside your foot."
"You set off running up the pavement with the knife in your hand. When you came across Laurent Volpe, you plunged the knife into his abdomen."
Foy said he was "obliterated" on alcohol and had taken cocaine every day from the age of 17 until 2013.
Cecile Chapuis, Volpe's wife, told the court she has a "tremendous sense of loss and suffering since the death of Laurent."
"I do not have a partner to share daily events of life, joy and sadness," Chapuis stated. "Bravely, I will continue with the same spirit, on the path we started together, to achieve small and big things so he is proud of us."
Susanne Alavi, from the Crown Prosecution Service, said: "Laurent Volpe was on his way back to see his family when he was attacked for no reason other than walking passed Foy at that given moment. It could have been anyone who had the misfortune of being there at that time.
"During his trial, Foy simply blamed his behaviour on the sheer amount of drink and drugs he had consumed. He conceded that when he combined alcohol and drugs he could not control his violent and aggressive temper – but yet he willingly chose to take this deadly cocktail before stabbing Mr. Volpe to death.
"This was a cynical and callous way of absolving himself of responsibility," Alavi added.
Like this story? Share it with a friend!
You can share this story on social media: