Nuclear submarine commander who 'took eye off the ball' sentenced over collision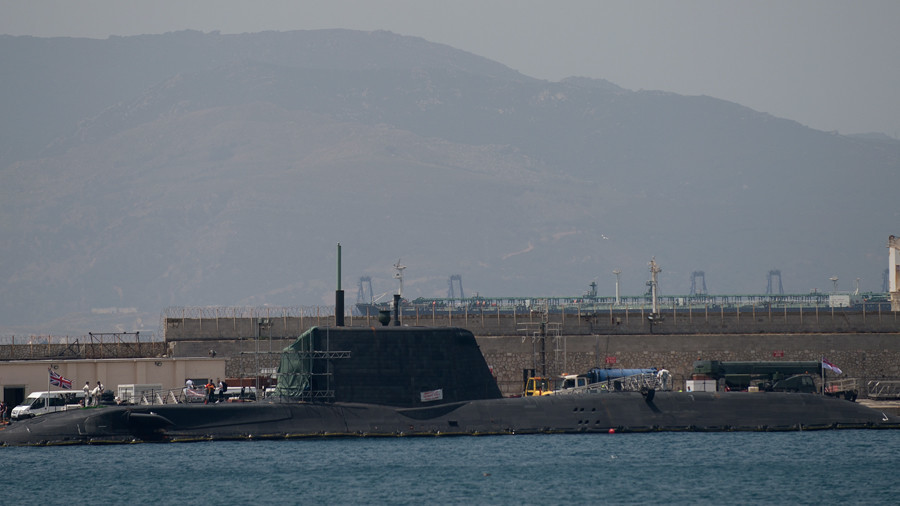 One of the Royal Navy's most senior commanders "took his eye off the ball" before the nuclear submarine he was in collided with a tanker, a court martial has heard. He pleaded guilty to hazarding a £1 billion ($1.4 billion) ship.
Commander Justin Codd, 45, was sentenced to forfeiting a year of seniority after his hearing at Portsmouth naval base for negligently hazarding the submarine HMS Ambush. The Astute-class submarine was taken out of service for three months to undergo repairs costing £2.1 million.
Captain John Atwill, prosecuting, said Codd was leading a group of students on the final day of the Perisher training course when the accident happened off Gibraltar on July 20, 2016. He explained that the students were practicing controlling the submarine at periscope depth and observing shipping movements.
Atwill said the failure happened because, despite the submarine having two periscopes, Codd failed to carry out his own observations and relied on the images provided by his students. He said the students had focused on a yacht called Katharsis and had not identified the risk posed by the tanker MV Andreas, which was "loitering" in the nearby area.
Atwill "wrongly assumed" MV Andreas was not a threat, and the submarine was put on course to collision. Portsmouth Military Court heard there would have been enough time to avoid the collision by diving, but Codd failed to take action.
Sentencing Codd, Judge Advocate Robert Hill said, according to the Guardian: "You have, save for this incident, an exemplary record. It was more in the nature of a momentary aberration than a careless attitude."
The court heard that the punishment would impact Codd's career progression and his salary of £78,000 a year.
The 7,400 tonne Astute-class vessels carry torpedoes for targeting enemy submarines and ships and Tomahawk cruise missiles. HMS Ambush joined the fleet at Faslane in 2013 after two years of trials.
The Astute-class are the largest, most advanced and most powerful attack submarines ever operated by the Royal Navy. The boat was involved in the collision despite being equipped with what the Royal Navy boasts are "world leading sensors."
Think your friends would be interested? Share this story!