Scout of order: Troop leader sacked for comparing niqab-wearing Muslim colleague to Darth Vader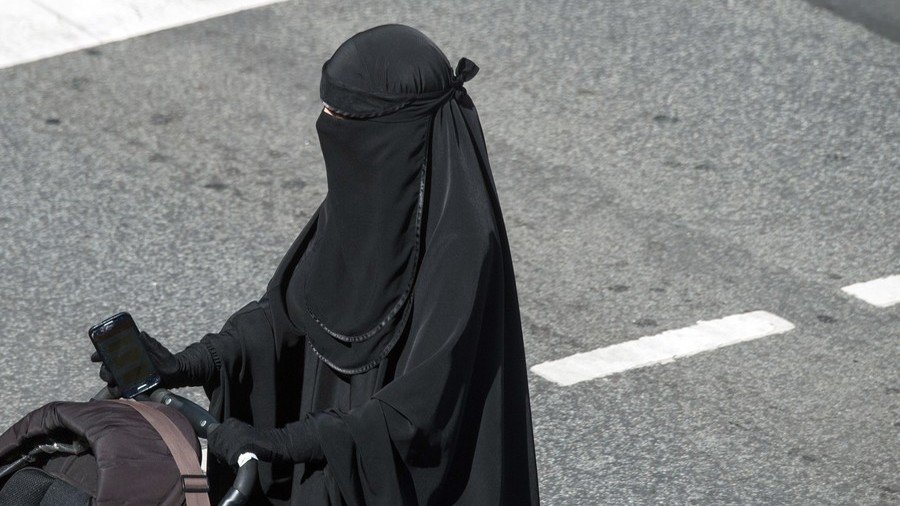 A scoutmaster has been sacked after comparing a Muslim woman wearing the niqab face veil to Star Wars villain Darth Vader. He added her appearance is enough to "frighten children and animals."
Brian Walker, 63, made a complaint to Scouting magazine after it ran an article stating the Muslim woman had taken children canoeing whilst wearing her veil.
"Canoeists don't dress like this; they need all-round unobstructed vision, they protect the group," Walker said. "They will most likely drown wearing that Darth Vader tent."
The woman, named only as Zainab from Yorkshire, told the magazine that the veil was no obstacle to her scouting activities.
"A couple of times we've been out on hikes in our hijabs and neckers, and people have come up to us and given us lots of positive comments. It's not a barrier; it doesn't stop me from doing anything. I'm bossy. Nobody can say I'm repressed," she said, the Sunday Times reports.
However Walker, who lives in the Brislington area of Bristol, took his rant a step further when he said the woman's "outward appearance is enough to frighten children and animals." He was expelled last March on the grounds that he had breached the movement's values of integrity, respect, care and co-operation, and could bring the Scouts into disrepute.
In an appeal hearing, Walker said he did not intend to offend anyone. The former Armed Forces member, however, could not refrain from asserting that "scouting should stick to its Christian traditions."
Last week he sued for breach of contract and injury to feelings. The Scout Association will contest the claim.
One of Walker's supporters, Chief Executive of the Christian Legal Centres Andrea Williams, said, "Scouting used to be about doing our best, doing our duty to God and serving our Queen, helping others and keeping the cub scout law. It would seem the culture this created has... been infiltrated by the new political dogma that cannot stand a whiff of dissent."
A spokesperson for the Scout Association was unable to shed further light on this particular issue, but emphasized the organization's commitment to diversity.
"We are aware of the issues raised with us by Walker. However due to legal reasons we are unable to comment specifically on this case. Inclusivity is at the heart of modern scouting and is a value we hold dear.
"We welcome young people and volunteers from all communities across the UK and we are proud of our inclusive approach to youth work," the spokesperson said.
If you like this story, share it with a friend!
You can share this story on social media: