Westminster pedophile-ring accuser sacked from school position after being charged over child abuse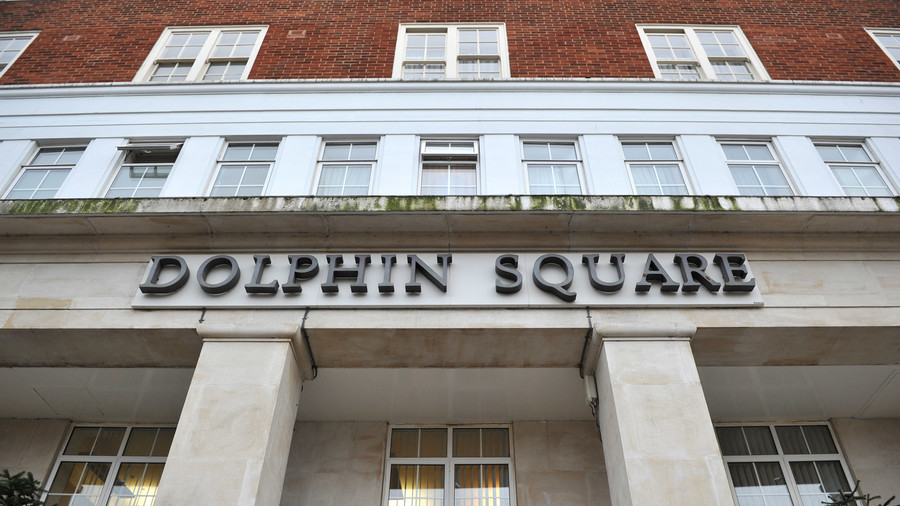 An alleged fantasist who sparked a police investigation into a supposed pedophile ring in Westminster has been dismissed from his role as a school governor after being charged with child abuse offences.
The man, believed to be in his 40s and who can only be identified as 'Nick' for legal reasons, is responsible for launching a police inquiry into the supposed child-abuse ring back in 2014.
He alleged that senior politicians, including former prime minister Sir Edward Heath, abused children as young as seven while taking part in sex parties with minors at Dolphin Square, a block of private flats close to the Houses of Parliament. He also claimed that three young boys were killed in the course of the abuse.
READ MORE: Parliament pedophile ring accuser charged with possessing child porn
Nick, who is already being investigated for supposedly inventing the accusations, is facing charges relating to his alleged possession and creation of 'Category A' images – the most serious level of child exploitation material. He has denied the charges and the Crown Prosecution Service (CPS) has confirmed that he will face trial.
A spokesman for the school where he had been a governor for a number of years confirmed that he has been dismissed following news of him facing trial, the Telegraph reports.
The man was charged with four counts of making indecent images of children, one of possessing indecent images of children, and one of voyeurism. The alleged crimes date back to 2015 and 2016.
At the time when Nick first reported the child sex abuse scandal, Scotland Yard described his allegations as "credible and true" and launched Operation Midland.
Although various suspects were questioned under caution and their houses were raided, the investigation was closed 18 months later without a single arrest, charge or conviction.
Among those he named as participants of the ring, along with Heath, were Lord Brittan, the former home secretary; Field Marshal Lord Bramall, the former head of the army, and Harvey Proctor, a former Tory MP.
In November 2016, retired high court judge Sir Richard Henriques found in an inquiry that the Met had made numerous errors in their investigation following Nick's allegations. In the report, Henriques revealed that senior detectives had fallen for his false accusations.
"In short, these men are all victims of false allegations and yet they remain treated as men against whom there was insufficient evidence to prosecute them," the report said. "The presumption of innocence appears to have been set aside."
In 2017, the Metropolitan Police had paid compensation of around £100,000 ($138,000) to Lord Bramall and Lady Brittan, the widow of Leon Brittan, on the basis that their arrests and house raids had been unjustified.
Like this story? Share it with a friend!
You can share this story on social media: