Attention-starved? MPs go on hunger strike over voting system… for a staggering 24 hours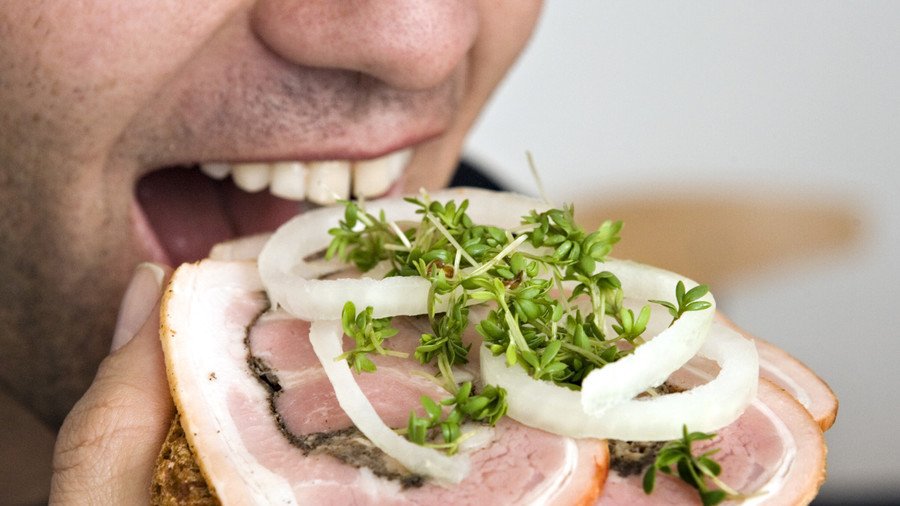 Arms sales to Yemen, homelessness, the NHS? No, Labour MPs and their celebrity chums have gone on a day-long hunger strike to advocate for a proportional representation (PR) voting system. Unsurprisingly, they were mocked online.
The hunger strike, inspired by the Suffragettes who fought for women's right to vote 100 years ago today, will see MPs Stephen Kinnock and Ben Bradshaw, LGBT rights campaigner Peter Tatchell, rock star Brian Eno, Molly Scott Cato MEP, and over 400 other campaigners go without food for one whole day.
As a result, those taking part in the stunt, dubbed the Make Votes Matter hunger strike, are being ridiculed on social media, with the public pointing out that they're not "hungry for change," as their tagline suggests, but in fact are just giving the 5:2 diet a go.
One Twitter user pointed out that hunger strikes usually go on for quite a lot longer.
"The idea of hunger striking is you threaten to keep doing it (risking death) until they meet your demands.
"Not simply deny yourself snacks for 24 hours then go home for a most satisfactory luncheon."
Another suggested self-immolation to protest a point of their own.
Some even questioned if the whole stunt was a joke.
Others took a more tongue-in-cheek approach.
LGBT campaigner Tatchell was kind enough to share a snap of his last supper, telling the world that he "can't afford to loose (sic) weight" – implying that fighting for PR is worth the risk.
Others were disgusted by the politician's virtue signaling, saying it was insulting to perform such an impotent stunt on the 100th anniversary of the Suffragettes' fight for the female vote.
A statement released by the Make Votes Matter group detailed the reason why they are promoting the #Hungry4Democracy campaign.
"Today all adults are allowed to vote but – thanks to our First Past the Post voting system – most of us still don't have a vote that counts," the statement read.
"We're hunger striking to draw attention to the injustice of a voting system that denies representation to millions, returns Parliaments that don't reflect the voters, and gives us governments that most of us didn't vote for.
"We're calling for Proportional Representation, so that seats match votes and everyone has a vote that matters equally. And we're calling on everyone who wants fair votes to join the movement and take action to win real democracy in the UK."
According to cross-party campaign Make Votes Matter, in the 2017 general election 68 percent of votes had no impact on the result. Those votes either went to losing candidates or piled up in safe seats without influencing the make-up of Parliament.
Like this story? Share it with a friend!
You can share this story on social media: