Same sex couples to be included in classroom literature, says UK education giant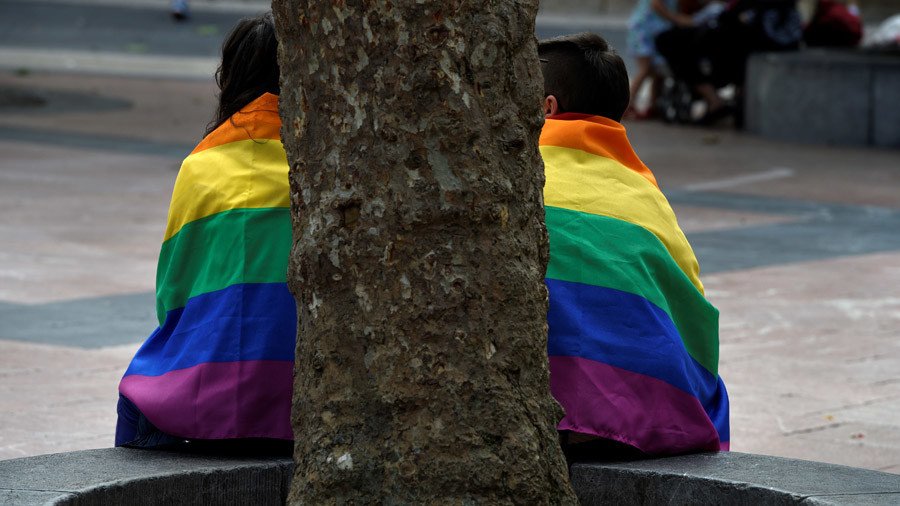 Same-sex couples will now be included in school textbooks, according to one of the United Kingdom's largest education companies. Pearson will update their products to ensure their resources are "LGBT inclusive."
A new secondary-school handbook advising teachers how they can make the curriculum more inclusive for LGBT students has been distributed by the charity, Stonewall. It is sponsored by education giant, Pearson, which owns the exam board EdExcel and publishes thousands of school textbooks.
The handbook, which is titled 'Creating an LGBT-Inclusive Curriculum,' suggests ways that teachers can alter their lessons so that lesbian, gay, bisexual and transgender students "see themselves represented in what they're learning."
Such suggestions include factoring same-sex couples into class, assignment, or exam questions in math and science, and introducing LGBT-specific vocabulary in language lessons.
"Two women would like to have a baby together, and the doctor recommends they use In-Vitro Fertilization (IVF)," one such example included in the handbook reads.
According to Pearson's President for Core Markets Rod Bristow, the handbook will be used to "help update our own products and resources to ensure they are LGBT inclusive."
In a foreword to the guide for teachers, Stonewall's Chief Executive Ruth Hunt said that it is vital for "every young person to be prepared for life in modern Britain, it's vital that their curriculum reflects the full diversity of the world they live in."
"When pupils are supported to understand diversity and celebrate difference, they can develop accepting attitudes towards those who are different to them, and feel proud of the things that make them different themselves," she added.
In December, guidance from the National Association of Head Teachers (NAHT) said that "trans perspectives" must be visible in the classroom to in order to stamp out prejudice among students. The advice has been endorsed by both the government and education regulator Ofsted.
Think your friends would be interested? Share this story!
You can share this story on social media: