Pupil 'angry & upset' after school 'censors' her same-sex love artwork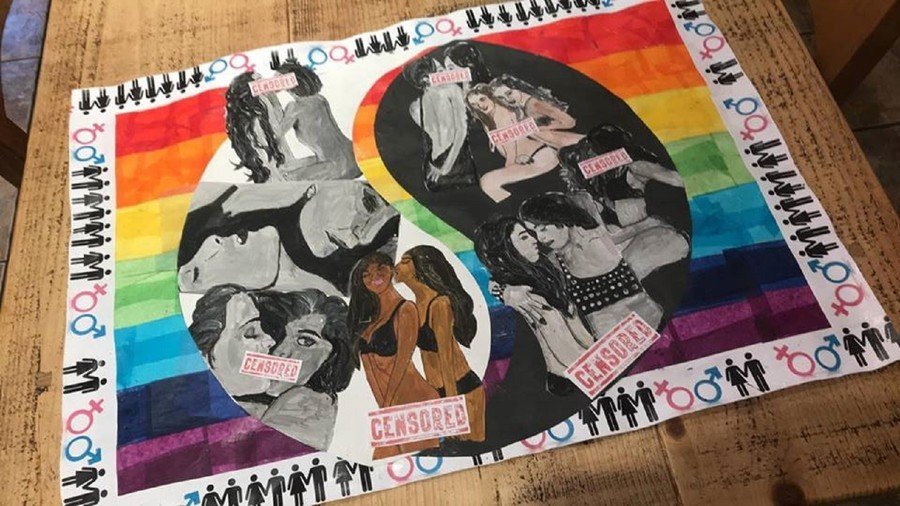 A school is facing a backlash after it "censored" a GCSE pupil's final art project because it showed lesbian couples kissing. Megan Angus told RT the move was "homophobic."
Angus, 16, who is a pupil at Laurence Jackson School in Guisborough, North Yorkshire, says she was left "angry and upset" when she found seven "censored" stickers plastered all over her final GCSE art project.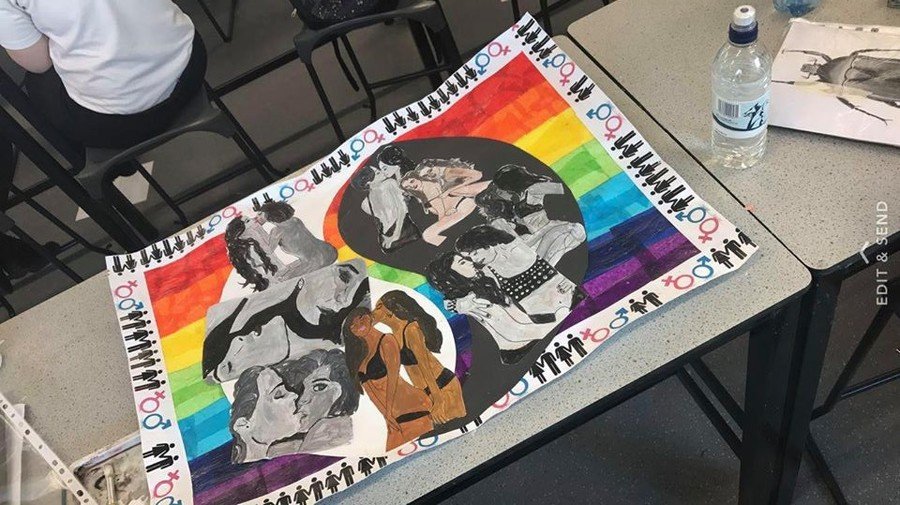 She completed her GCSE art course with an illustration of girls, some completely naked and others in lingerie, kissing and embracing in intimate moments.
Angus says censoring discriminates against the LGBTQ community, and told RT: "I am upset because it took me so long to do.
"If it was a man or a woman they wouldn't have done anything about that.
"They claim that every child can express themselves, but they then go and do that and set themselves back," she added.
She said she had attempted to report the issue to the school, but that the head teacher had failed to ring her back.
The 16-year-old decided to raise the complaint with news publication Gazette Live, which decided to run a story on the incident. Outraged Angus, who has since left the school to work as a lifeguard, told the Gazette: "I can't see why they censored it.
"When you go to an art gallery, they don't censor them there. I wanted my work to be shown how I left it."
She explained she had chosen the 'out of place' category for her final art assignment, hence the choice of subject.
"We had to do an outsider piece and had five options," Angus said. "I did same-sex relationships as they seem to be out of place in society.
"I wanted to get across that it shouldn't be frowned upon and it shows girls can be together. It is something I feel passionate about."
The school's spokesman has since admitted the censoring may have been "overzealous" but added that any "sexually explicit" content gets removed, regardless of what it stands for. They dismissed accusations of the stickers being homophobic.
"Due to the sexually explicit nature of some of the drawings in the student's work, a censored strip of paper was Blu-tacked over these areas," the spokesman said.
"As a secondary school, we needed to be mindful of the impact this may have on younger students. This piece of artwork contributed positively to the student achieving a good grade at GCSE."
You can share this story on social media: