Sex for rent offered by creepy landlord, seedy underbelly of UK housing market culture exposed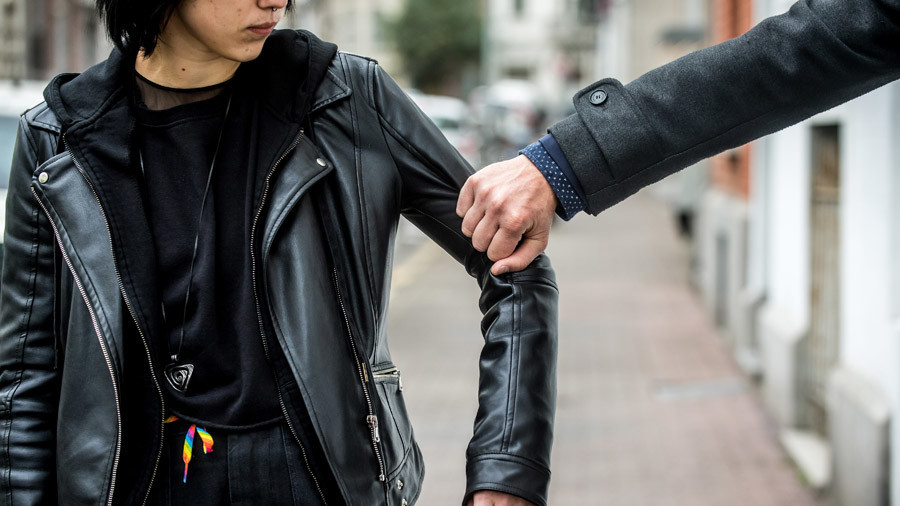 A sleazy Welsh landlord has been caught offering women free rent in exchange for regular sex. The man was covertly filmed saying he would waive the £650 ($920) per month rent in exchange for sex once a week.
An undercover reporter caught up with the landlord in Cardiff. He had advertised an annex on Craigslist for £650 ($920) per month, but said "a reduced deposit/rent" was available for "alternative payments."
"I don't want to suggest anything that makes you run a mile but I want to help you out," the landlord was recorded saying on an ITV hidden camera. "I don't know if you have heard of a sort of a friends-with-benefits sort of arrangement."
He then explained to the female reporter that, in exchange for sex once a week, the apartment would be hers free of charge. While it's not illegal to advertise such arrangements on trading-post websites such as Craigslist, it is illegal to attempt to enforce the arrangement under the Sexual Offenses Act 2003. That law states "a person commits an offence if he intentionally causes or incites another person to become a prostitute."
When reporter Sion Jenkins contacted the man for comment after the hidden-camera meeting, he begged her not to publish the footage, which would "expose him as a monster."
While the Welsh man's sleazy proposition may have riled some people on social media, research indicates that offering such an arrangement is not uncommon. A YouGov poll, conducted for housing charity Shelter, revealed that 250,000 women in Britain have been offered free or reduced rent in exchange for sex or sexual acts in the past five years.
Just finished watching @EinByd on sex for rent. Horrible both that people find themselves in such desperate situations and that there are people willing to exploit them. Well done to @S4C for raising awareness (but Sion should run faster next time!)

— Helen Roach (@HelenRRoach) January 30, 2018
One woman told the Times about an experience with her "landlord showing up nightly, sitting in my bedroom and refusing to leave." Another woman said she had received a text message after viewing an apartment, saying she "could have it for free if I performed some very explicit sexual acts with him."
Another woman said her "landlord made a pass at me while his wife was asleep upstairs."
Many female tenants told the Times they had been the victims of "sexual harassment," which included "uninvited touching (arm around shoulders), creepy behaviour," and the landlord entering their bedrooms while they were naked. One woman said she had been evicted over a decade ago when she rebuffed her landlord's sexual advances.
According to Shelter's tenant survey, 3 percent of female renters had been offered "sex for rent" in the past year — which equates to 139,314 women, and a further 3 percent in the past five years, representing 259,149 women.
If you like this story, share it with a friend!
You can share this story on social media: