Theresa May insists 'I'm no quitter' as Tory unrest reaches fever pitch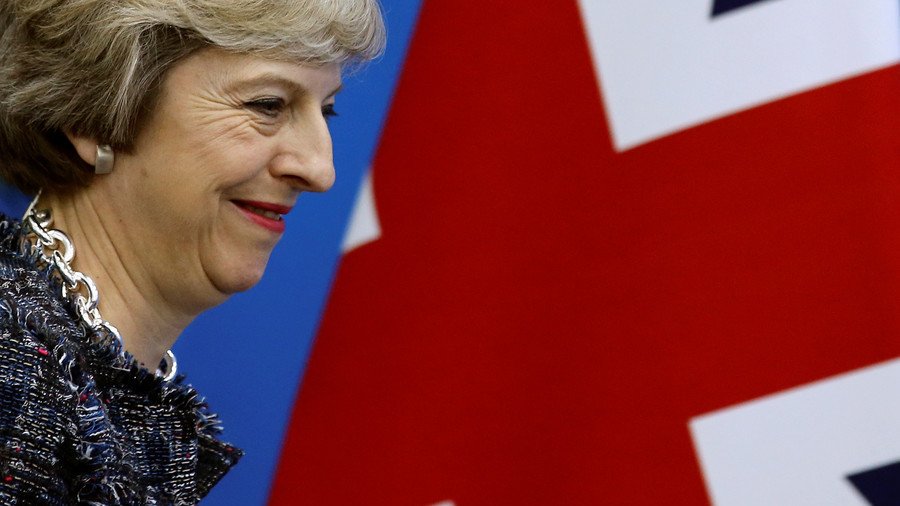 Tory vultures are circling, and yet, despite plotting Conservatives waiting to pick at the bones of Theresa May's authority, the prime minister has insisted that she is "no quitter" and will remain in position.
Prime Minister Theresa May, who will visit China this week in order to strengthen diplomatic and trade ties for the UK's post-Brexit landscape, spoke to reporters on her Royal Air Force (RAF) jet.
"Are you asking me, is there more for us to do talk to people more generally about what we are achieving and what we are doing?... yes, there's always more for us to be able to do to talk to people about what we're achieving," she told journalists while travelling at 30,000 feet.
"First and foremost, I'm serving my country, my party. I've said to you before, I'm not a quitter and there's a long-term job to be done," she said.
"There is a focus for the government – yes we want to get Brexit right, and we are working on that – but we also, alongside that, are looking at the key issues that matter to people on a day to day basis," she added.
"And that job is about getting the best Brexit deal, about ensuring that we take back control of our money, our laws, our borders, that we can sign trade deals around the rest of the world. But it's also about our domestic agenda."
Despite May's insistence that her Conservative government is working on the "best Brexit deal," her MPs appear increasingly at odds with one another.
Recently, former Conservative party chairman Grant Shapps called for May to name a date for her departure from office, adding that numerous letters are being sent to the 1922 Committee demanding a vote of no confidence.
To call a vote of no confidence in a Conservative leader, 15 percent of the party – 48 MPs – must write to the chairman of the 1922 committee of backbench Tories to trigger a leadership vote.
Insiders say that the current number has reached 40.
May has refused to respond to questions from reporters as to whether she would contest the vote or resign if a no confidence vote was called. Noting that rules pertaining to Conservative leadership is a matter for the party.
Despite the sword of Damocles looming above her, May is refusing to let Tory in-fighting spoil her China trade mission. Turning the conversation to Brexit, the PM said that she is focusing on the task at hand.
"There are huge trade opportunities in China that we want to help British businesses take advantage of," she said.
"That is why I'm taking a large multi-sector business delegation with me, representing all corners of the UK and sectors in which the UK excels.
"My visit will intensify the 'Golden Era' in UK-China relations. The depth of our relationship means we can have frank discussions on all issues."
British exports are up 60 percent since 2010 and China is expected to be one of the UK's biggest foreign investors by 2020.
Think your friends would be interested? Share this story!
You can share this story on social media: