'Serial killer' terrorist turned 'supergrass' has murder sentence cut after helping police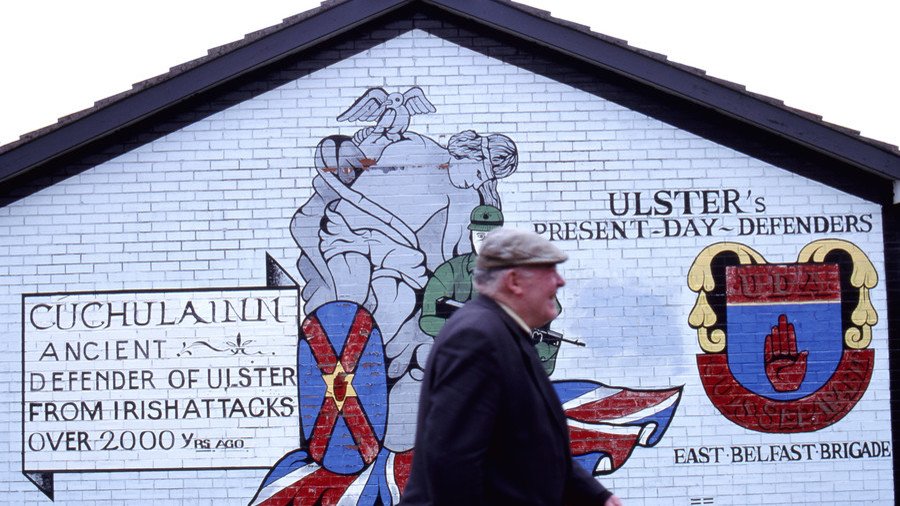 A loyalist paramilitary 'supergrass' and police informant who admitted murdering five people, among other violent offences, has been sentenced to six-and-a-half years in jail. His sentence was reduced for helping officers.
Gary 'Cowhead' Haggarty, 45, led a double life for 11 years; as a former leader of an Ulster Volunteer Force (UVF) unit in north Belfast, while being paid to inform to the special branch. Haggarty was originally sentenced to 35 years, but had his jail time drastically slashed due to his cooperation with UK law enforcement.
He admitted a litany of terrorist offences, including five murders, one count of aiding and abetting murder, 23 counts of conspiracy to murder and four counts of kidnapping. Haggarty had told police of his offences during a series of interviews conducted over two years.
The 'supergrass' openly turned against his former comrades by becoming a state witness in 2009. Haggarty proceeded to provide information on 55 UVF murders and 20 attempted murders.
Despite over 1,000 interviews being conducted with Haggarty, only one man will be prosecuted, for two murders, from evidence he provided. The majority of individuals named by the 'supergrass' will not face prosecution due to concerns of a lack of evidence.
The terrorist turned police agent has been living at a secret location in England for the last seven years. In that time, Haggarty, who was known to his associates as 'Cowhead,' has completed a computer science degree.
A judge has ruled that despite Haggarty's offences being of "exceptional gravity," he had provided significant information since 2009.
The judgment from Belfast Crown Court showed that the 35-year jail term was reduced by 75 percent for the assistance given to prosecutors. It was then slashed a further 25 percent as a nod to his guilty plea.
The judge said that the 202 offences admitted by the ex-UVF leader had occurred during a "terrorist campaign over a 16-year period" between 1991 and 2007. The judge also noted that Haggarty's motivation for cooperating with prosecutors was out of "self-interest and pragmatism," rather than because he "wishes to atone for his crimes."
Although the judge cast aspersions on the selflessness of Haggarty's actions, he did concede that his assistance "went beyond what might be described as 'normal' and, as a result of that assistance, the defendant has placed himself at considerable personal risk."
Keiran Fox, whose father, Eamon, was murdered by Haggarty, said he was a "serial killer" who had been "allowed to kill at will."
If you like this story, share it with a friend!
You can share this story on social media: