MI5 plotted assassination of Irish PM in 1985 – paramilitary group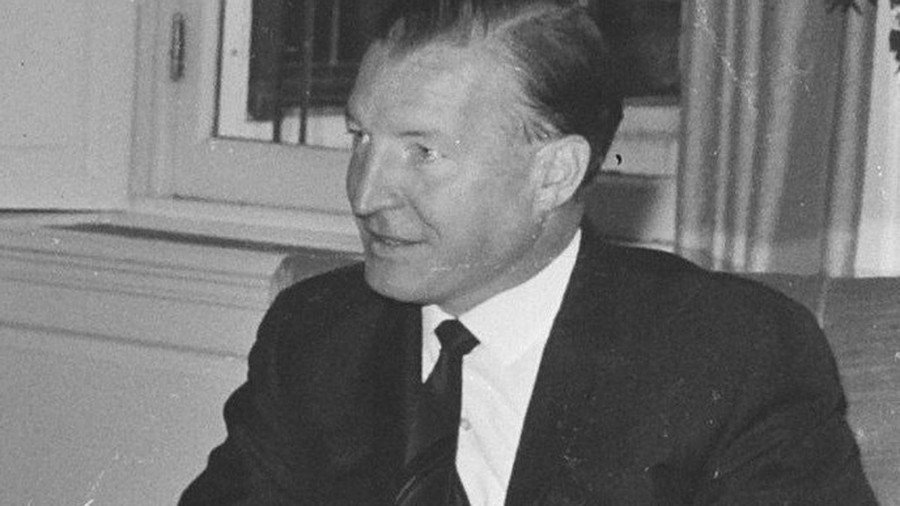 Former Irish Prime Minister Charles Haughey was warned by loyalist paramilitaries that they were once tasked with murdering him in an assassination plot purportedly dreamt up by the British secret service.
The sensational disclosure was sent in a letter to the Irish government, newly released under the Public Records Act, which requires documents of historical value to be published by the National Archives within 30 years.
Written on Ulster Volunteer Force (UVF) signature paper, the warning claims the terrorist organization was asked by an MI5 operative about the prospect of carrying out an attack on Republic of Ireland leader Haughey in 1985.
READ MORE: Who killed JFK? The various theories behind the Kennedy assassination
At the time, Haughey would have been in opposition as head of political party Fianna Fáil, but details of the solicitation did not become known to Irish authorities until 1987.
"In 1985 we were approached by a M15 officer attached to the Northern Ireland Office and based in Lisburn, Alex Jones was his supposed name," the letter reads, according to the Irish Times. "He asked us to execute you."
Prominent during the period known as the 'Troubles' in Northern Ireland, the UVF operated on the loyalist side of the political divide, which also saw the Irish Republican Army, another illegal militant organization, carry out violent attacks.
The UVF letter claims it was given information on Haughey's home, his modes of transport, as well as his holiday island Inishvickillane, off the southwest coast of Ireland. However, the person behind the letter, which is signed by a Capt W Johnston, says the request was declined.
"We refused to do it. We were asked would we accept responsibility if you were killed. We refused. We have no love for you but we are not going to carry out work for the Dirty Tricks Department of the British," the letter continues, according to the Irish Mirror.
READ MORE: Snowden's new app is a step forward in privacy protection – former MI5 officer
The tentative assassination plot appears to have been hatched in-between Haughey's second and third terms in office. Haughey was known for his preference to broker an agreement with Britain that would bring about a united Ireland.
You can share this story on social media: