Far-right rising? Chuka Umunna tells Britain to work together to defeat 'threat'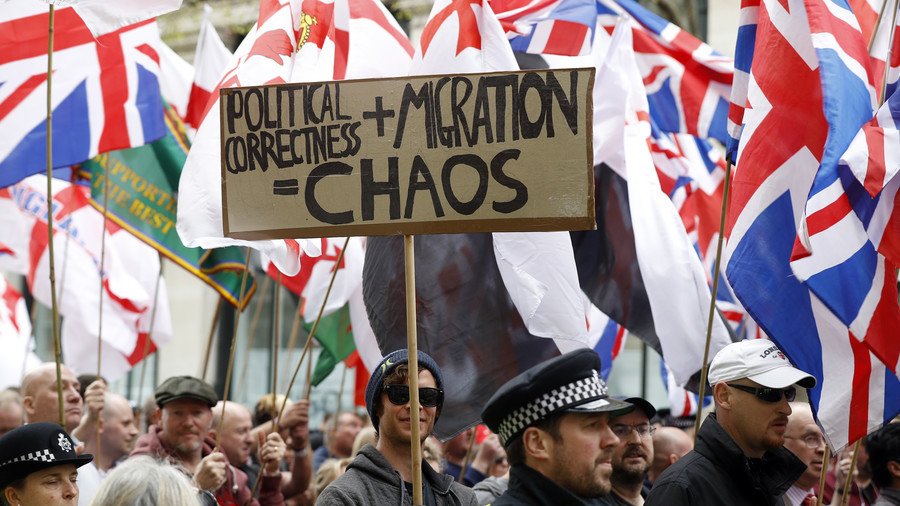 The UK risks the ascent of the far-right to power, unless MPs work together to eradicate community segregation, said a leading Labour politician.
The stark warning was issued by MP Chuka Umunna, who noted there are political groups who will "seek to use the issue" of divides within the country "for their own nasty ends." There is a problem sweeping the UK which ministers, MPs and the public must recognize, he said.
The London MP for Streatham insisted the issue is being hidden and ignored, despite his own warnings of a "national crisis" over the issue. In the past, areas which have been listed as having significant racial and ethnic divides are Luton and Blackburn.
"I think we need to do more. I think all parties should do more. I don't think you can blame or place the will to do more on any particular party. All parties need to be seeking to do more on integration," he told the Independent.
Umunna has warned of the creation of areas where extremists from "both ends can step in."
"You cannot ignore the cultural dimensions of this. If you do, the problem is, you leave the field open to the far-right who will seek to use that field for their own nasty ends," he warned.
The MP referred to the Casey review from 2016 for which the government came under fire. The review slammed UK politicians' inadequate moves towards integration as no more than "saris, samosas and steel drums for the already well-intentioned."
The interview follows a BBC Panorama show which portrayed divisions between ethnic groups in Blackburn.
"I think we should have statutory duties on local authorities followed up with financial resource to be able to handle demographic change in their communities, population changes and to help newcomers integrate to their community," Umunna said.
"The second thing we need to do is help people with English language learning. Our research shows that almost one million people in our country do not talk English to a sufficient level," he said.
Umunna, chair of the all-party group on social integration, said employers must allow people to time off to take English lessons.
If you like this story, share it with a friend!
You can share this story on social media: