Tory MP faces calls to resign after attending 'sordid' men-only charity dinner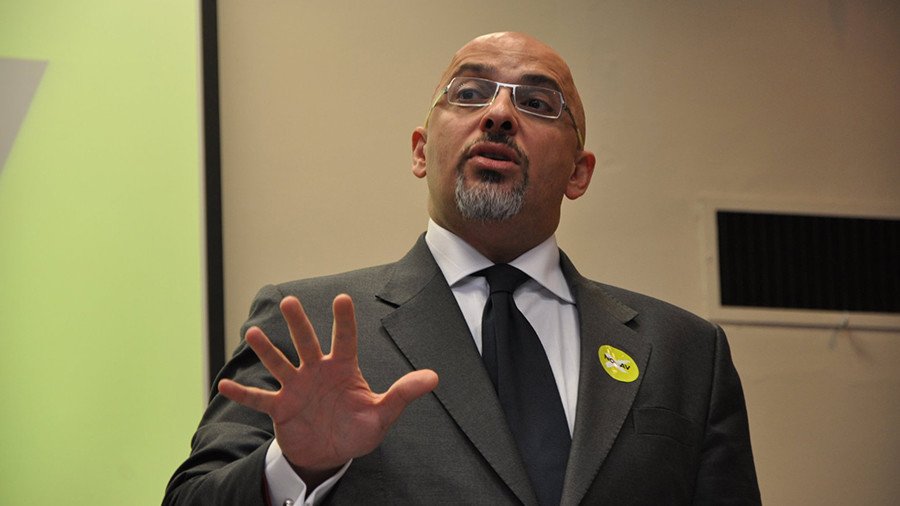 Tory MP Nadhim Zahawi – who attended a men-only elite charity dinner where young women paid as hostesses were reportedly groped, flashed at and propositioned for sex – is facing calls to stand down.
It comes as businessman David Meller, chair of the trust which organized the dinner, was forced to resign as the Education Department's non-executive director.
Rampant sexual harassment and lewd behavior was exposed by two Financial Times journalists who went undercover to the male-only dinner at London's famous Dorchester Hotel. One-hundred and thirty hostesses were told to wear matching underwear and prepare themselves for "annoying" men.
During the six-hour dinner, an undercover journalist reported that hostesses were groped, subjected to lewd comments and sexual propositions, and had men's hands placed up their skirts. One attendee reportedly exposed his penis to a hostess during the evening.
Zahawi is now facing calls to resign from his role as minister for children and families in the Department for Education. Labour MP Jess Phillips – who tabled the urgent question (UQ) in the House of Commons on Wednesday – asked whether Zahawi had raised any concerns about the event and about Meller's attendance.
"What happened was that women were bought as bait for men who were rich men, not a mile from where we stand, as if that was an acceptable behavior. It is totally unacceptable," Phillips said.
Labour MP Sarah Jones went a step further in suggesting Zahawi resign over the scandal.
"If it transpires that the minister did not report his concerns and that he was there on previous occasions it is absolutely surely obvious that he needs to resign – our women are too important, our young girls are too important to get this kind of message from our leaders and to think that it's acceptable," Jones said.
Tory Anne Milton, the education minister responding to the UQ, said Zahawi had told her that he had left the event early as he found it "extremely uncomfortable."
Liberal Democrats deputy leader Jo Swinson also waded into the debate, calling the FT report "simply stomach-churning."
More than 300 rich businessmen were perfectly happy to attend such an event, which shows what a rotten, sexist culture is still alive and kicking in parts of the business community. Time's up on this crap. 💩

— Jo Swinson (@joswinson) January 23, 2018
But criticism came from Zahawi's peers too, as Tory minister Margot James took to Twitter to lend her support to Swinson's reported initiative to write to the Charities Commission about the allegations.
I hear you have written to the Charities Commission about the slimeball's "charity event" last night @joswinson week done, please add my name

— Margot James (@margot_james_mp) January 24, 2018
The scandal has escalated to such a level that the Bank of England has issued a statement distancing itself from the event. The FT reported that one of the lots up for auction at the dinner was a tea with Bank of England governor Mark Carney.
The central bank said it had "no contact at any point with the Presidents Club or any of the organisers of the event" and said the auction lot appeared to be a re-auctioning of an offer made at the Lord Mayor's Appeal. The Bank of England said it has now withdrawn its offer.
The BoE added that Carney is "deeply dismayed that such an event could take place."
The Presidents Club, the trust running the charitable event for the past 33 years, responded to the allegations saying: "The Presidents Club recently hosted its annual dinner, raising several million pounds for disadvantaged children.
"The organizers are appalled by the allegations of bad behavior at the event asserted by the Financial Times reporters. Such behavior is totally unacceptable," they told the FT.
"The allegations will be investigated fully and promptly and appropriate action taken."
Like this story? Share it with a friend!
You can share this story on social media: