New 'Jihadi John' put on US terror kill list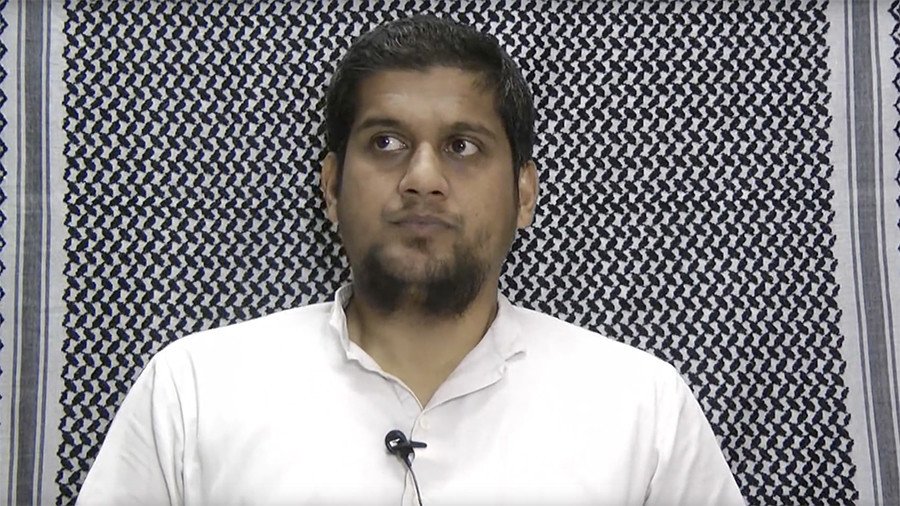 'Jihadi Sid', another Brit, has become the Islamic State's (IS, formerly ISIS) new executioner replacing the notorious 'Jihadi John'. Now US officials have put ex-bouncy castle salesman, turned terrorist, on its global kill list.
Siddhartha Dhar, named in the UK media as 'Jihadi Sid,' was designated a global terrorist on Tuesday by the US State Department. It said Dhar has now become the group's executioner, replacing Brit 'Jihadi John', real name Mohammed Emwazi, who was killed in a 2015 drone strike after becoming one of the top targets for the US-led coalition fighting IS.
Who is the UK's new must-kill terrorist? The former bouncy-castle salesman was raised as a Hindu, but converted to Islam for his wife Aisha. Neighbors in Walthamstow, east London, say she may have set Dhar on the road to extremism.
According to US State Department paperwork, Dhar has either "committed, or poses a significant risk of committing, acts of terrorism that threaten the security of US nationals or the national security, foreign policy, or economy of the United States."
As they are now deemed to be global terrorists, the US will seek to deny them "the resources they need to plan and carry out further terrorist attacks."
Dhar was previously a leading member of now-defunct UK-based terrorist organization Al-Muhajiroun, and was arrested in September 2014 on suspected involvement with the group.
He was released on bail, humiliating UK authorities when he boarded a bus to Paris with his family only hours after his release. From there, he made his way to Syria where he joined IS.
Once there, he took to Twitter to taunt British authorities, boasting about his new life with an AK-47 assault rifle under one arm and his infant son under the other.
"Dhar is believed to be the masked leader who appeared in a January 2016 ISIS video of the execution of several prisoners ISIS accused of spying for the UK," a US spokesperson said.
In the gruesome 10-minute clip, the prisoners can be seen wearing orange jumpsuits. Each confessed on tape to passing on information about IS.
Think your friends would be interested? Share this story!
You can share this story on social media: