Adonis vs Farage: Pair battle on Twitter over 2nd Brexit referendum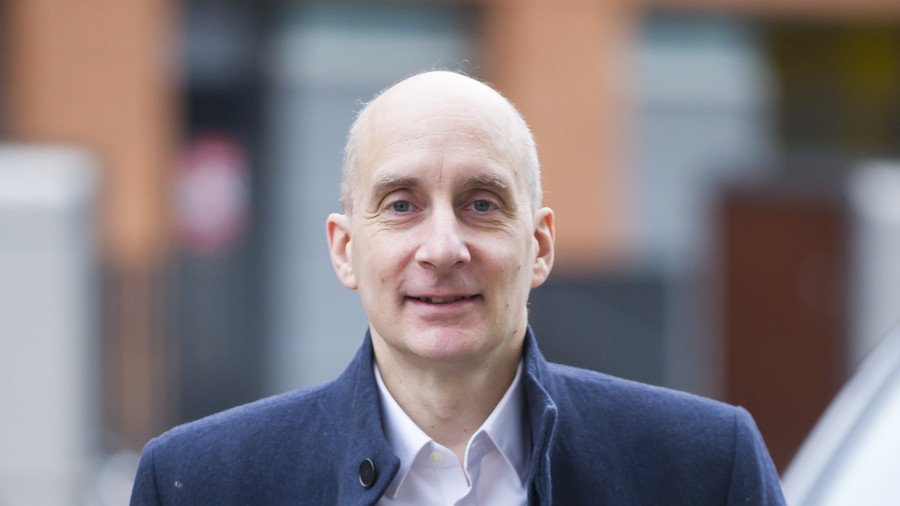 Labour peer Andrew Adonis has again slammed former UKIP leader Nigel Farage, suggesting the Brexiteer's "deeply xenophobic & misogynistic" movement, which he coins 'Farageism,' scapegoated Europe for the UK's problems.
In his latest swipe at Farage, Europhile Adonis took to Twitter to define the term and movement of 'Farageism.'
The tweet, which garned thousands of likes and retweets, though it also drew criticism from many on Twitter with Adonis being branded a "champagne socialist" and a being told to "give it a rest."
The incident comes after Farage claimed a second vote on Brexit should be held in order to further strengthen Leave's cause.
In a comment piece on the Guardian, Adonis responded saying it "pains me to concede" that Farage – the mastermind behind Brexit – was right in calling for a second EU referendum. Rather than use it as a means of strengthening the Brexit case, Adonis said "we advocates of Britain's European future" should "prepare ourselves for the fight our lives."
Adonis wrote that a movement calling for the UK to stay in the EU could "handsomely" win a second vote. Though he warned that "we have to go out into the country and answer the crucial question for many who voted to Brexit out of legitimate anger and despair: If not leave, what?
"What can we do to give people security, esteem and optimism so that they can view a European Britain – with all the opportunity that brings – with confidence and enthusiasm?" Adonis wrote.
The latest Twitter spat comes after Farage branded Adonis a "twisting little weasel," after the peer claimed he resigned from role of chair of the National Infrastructure Commission because of the Tories being under the thumb of UKIP.
The incident came earlier in January as Farage spoke via video link on ITV's Good Morning Britain programme, while Adonis looked on in the studio. "Can I just say that Lord Adonis is a dishonest, disconnected, twisting little weasel and if that's what the House of Lords is all about, the next big change is to have a referendum to sack the lot of them," stated Farage, drawing a smile from the Labour peer.
"He is being entirely dishonest, disingenuous. He doesn't accept the result. He is part of the global elite, clearly in the pocket of the big multinational businesses."
Farage added: "He treats ordinary working men and woman in Britain with total and utter contempt and all I can say is that thank God for the common sense of ordinary people who can see right through him."
In turn, when giving his reasons for quitting his job in May's government, Adonis said: "To all intents and purposes, Nigel Farage is now Prime Minister of the country and I don't think that's an acceptable position for the country to be in.
"And my job as an independent adviser was to give independent advice. But there comes a point at which when your advice is so unwelcome that the government starts asking you to shut up, you can't really carry on."
If you like this story, share it with a friend!
You can share this story on social media: