Fury as school removes girls' toilet wall leaving users 'unsafe' & 'exposed'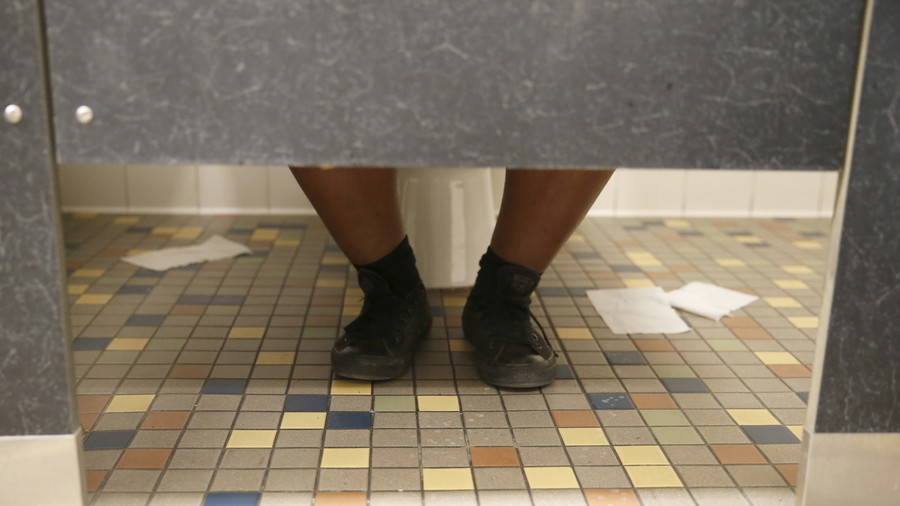 Girls' toilets have been made "unsafe" at a school in Liverpool after the entire wall was removed, leaving the cubicles exposed. The decision has promoted a walk-out and sparked outrage from parents who have demanded a U-turn.
St. Mary's College in Wallasey is believed to have taken the drastic step of smashing down a wall to stop smoking and truancy. The Merseyside school is being blasted by parents who told the Independent they are keeping their children at home.
Tara Hodgson Jones, who has a daughter in year 11, has demanded a reverse.
"My sister and neighbors are doing the same with their daughters," Hodgson Jones told the Independent. "Apparently they are starting on the boys' toilets next week, so I'll be keeping my son off too if they do the same.
"My daughter told me about it on Thursday, but I thought she was making a big deal over nothing until I saw it for myself."
The Catholic school, which is a voluntary aided academy, claims it is "inspired by the spirit of Jesus Christ." As the privacy row unfolds, parents in Merseyside have said they are "shocked."
Some raised the issue of puberty and periods, which teenage girls are battling, many for the first time.
"My daughter has come home [the] last two days from this school and feels appalled by this, and says she has no privacy," one parent tweeted.
Another woman said: "St Mary's College you should be ashamed of yourselves. This is bullying. It causes intimidation to children. Shame on you!!!!!"
Parents said the now open toilets are in the view of one classroom and a CCTV camera.
"We tried to talk to my son's head of year about it but he said he couldn't comment and that we would have to make an appointment with the head teacher on Monday, which we will be doing," Hodgson Jones added.
You can share this story on social media: