Brain left in abdomen of a different corpse among UK's mortuary failures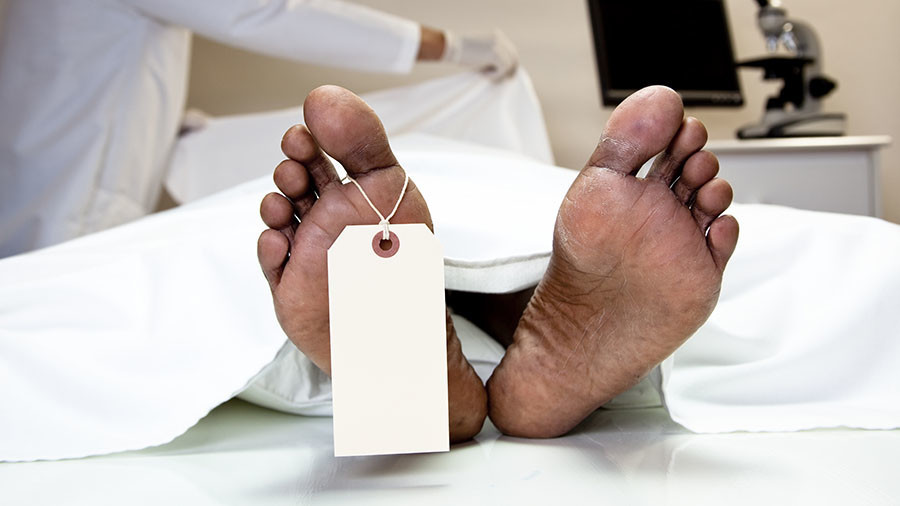 The brain of a dead person was left in the abdominal cavity of another corpse in a mortuary blunder, new data reveals. The error was just one of hundreds of serious incidents in mortuaries that occurred over a three-year period.
An undertaker found the brain at Warwick Hospital. The alarming error was corrected immediately, according to a BBC Freedom of Information request to the Human Tissue Authority (HTA).
The data revealed there were 278 serious incidents in England, Wales and Northern Ireland from 2014 to 2016. Other errors included 89 corpses being damaged due to "human error or system failure" or body parts going missing. There were 13 occasions when organs were found by hospitals after bodies had been released to families.
The data also revealed that incorrect bodies have been released to families 36 times. Other incidents include human error causing a mix-up of brains at John Radcliffe Hospital in Oxford, and a memory stick containing unencrypted images from two post-mortem examinations being left on public transport by a staff member at Newcastle Upon Tyne Hospitals NHS Foundation Trust.
At Southport & Formby District General Hospital, the wrong body was released and cremated, and at King's College Hospital in London, a large corpse could not be removed from a mortuary freezer because of the way it had been frozen.
University Hospitals of Leicester NHS Trust recorded the largest number of incidents - 11 - over the three-year period.
During post-mortems, a deceased person's body is opened and the organs removed for examination. The pathologist will return the organs to the body after the post-mortem has been completed, and tissue will generally only be retained where a death is suspicious.
The HTA defines a serious incident as "human errors or system failures that lead to damage to bodies or misplaced bodies or body parts." It said when incidents occur, thorough investigations are undertaken.
Chris Birkett, director of regulation for the HTA, told the BBC: "Incidents such as these are distressing for the families of those involved and, although they are rare, should never happen.
"If an incident does happen, we work with the establishment to ensure that a thorough investigation is undertaken, that lessons are learned, and that improvements are made to mitigate the risks of similar incidents happening again."
He also said the number of incidents was small given the fact that 330,000 bodies enter the care of mortuaries in England and Wales annually.
You can share this story on social media: