'Disheartened' residents face £2bn bill to replace Grenfell-style cladding (VIDEO)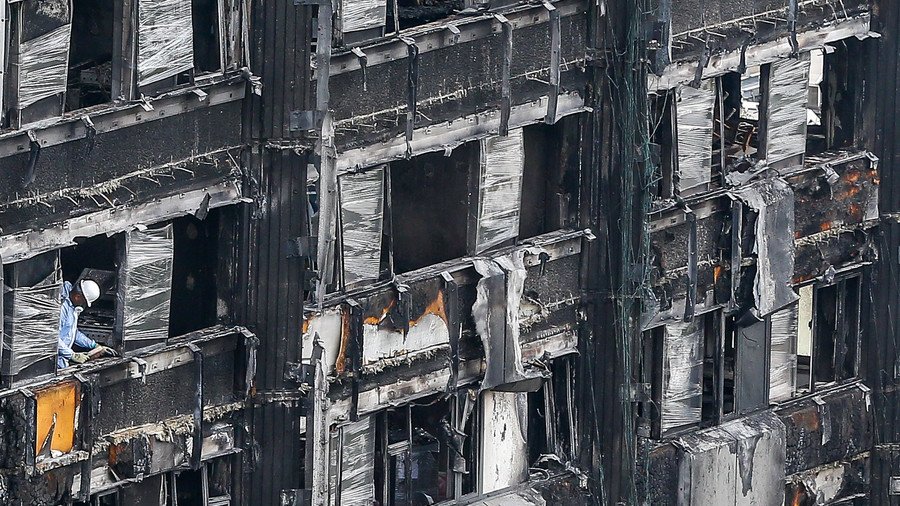 Residents of a housing complex clad in flammable panels similar to those on Grenfell tower told RT of being "left to our own devices" following a demand that they cough up £2 billion to replace the hazardous material.
Citiscape complex residents in Croydon, south London, have been ordered to pay a bill of up to £31,300 each in order to remove the plastic material on the side of their homes. The property agent has told them work will begin "once full funds are in place."
The privately-owned building is one of 228 to have failed safety tests. Tower blocks across England were tested in the aftermath of the Grenfell inferno last June, which claimed the lives of 71 people.
The cladding with which the North Kensington tower block was layered is thought to have been one of the main causes of the fire spreading so rapidly.
The news has left residents in shock and "disheartened" at the "horrendous" cost they are being asked to pay to stay safe.
"We held back from any publicity because we were thinking there would be an amicable solution coming forward, but there is no funding from the government, there is no grant coming from anybody," a resident told RT.
"And we are just 96 people left to our own devices to fund it, which is quite disheartening to be honest."
Another resident, Eamon Durkan, said the news of him having to find such an exorbitant sum within a month means the "platform of your life changes."
Another resident told RT: "In my own eyes the government or the council should enforce the private building to pay for the cladding because that is their mistake."
After the leaseholders were presented with the bill last week, local MP Steve Reed said: "It is an absolute outrage to leave people in a building which they know isn't safe and is at risk of burning down like Grenfell Tower did."
The freehold is owned by property management company Proxima GR, which is part of multi-millionaire property mogul Vincent Tchenguiz's family trust.
Despite growing calls for the company rather than the residents to pay for the panel replacement, Proxima GR has insisted it is not obliged to cover the expenses.
Managing company First Port says it is actively involved in negotiation with residents, and that it has set up a tribunal for February 6 in order to establish what the rules should be in situations like this.
"We are working hard to ensure residents are safe and supported during what we know is a challenging time," a statement read. "We recognize that the potential costs are significant and are committed to minimizing them, while putting residents' safety first.
"We and others in the property industry welcome any clarity the government can provide on what support will be made available," it added.
Like this story? Share it with a friend!
You can share this story on social media: