Ex-jihadi bride horrifies Piers Morgan saying her ISIS husband has a 'good side'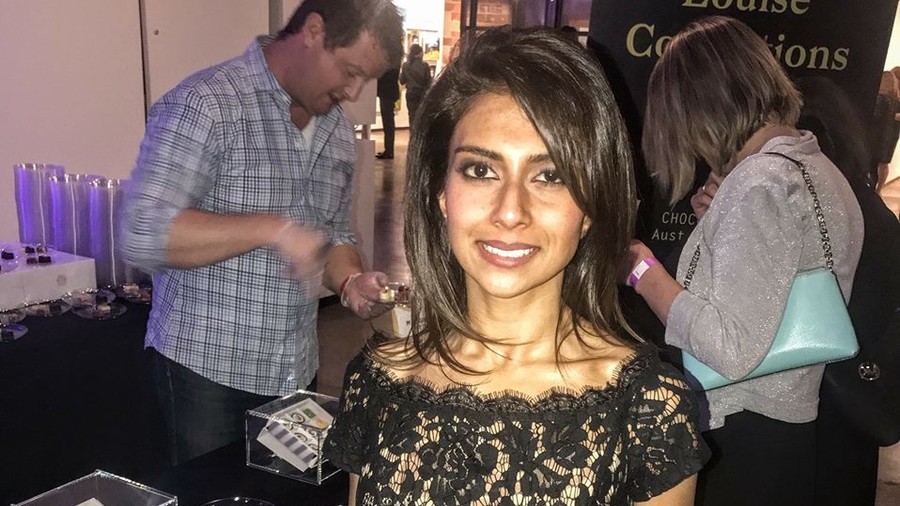 The British ex-wife of a top American Islamic State commander left audiences baffled when she said she still loves her terrorist ex-husband and suggested that he has a "good side."
Tania Joya, originally from Harrow in London, who describes herself as a former extremist, married American jihadi John Georgelas - whose convert name is Yahya al-Bahrumi - after meeting him online.
Having dedicated herself to extremism after meeting al-Bahrumi, she fled with him to Syria in 2014, along with her four children. Joya has since left the country, now living in Dallas, Texas. She claims to have a new focus in life; helping to de-radicalize terrorists.
ISIS wives should be brought to trial alongside fighters - German prosecutors
Telling her story on ITV's Good Morning Britain on Wednesday, Joya left audiences both startled and horrified as she blasted Islam for "brainwashing" her, while also saying that she still loves her terrorist husband.
After Joya slammed the Quran as a "terrible book," Susanna Reid, co-hosting the program with Piers Morgan, asked the former jihadi bride if she still loved her ex-partner, who is still an ISIS fighter in Raqqa, Syria.
She replied: "I don't love him like I'm in love with him, but I love him because he gave me four beautiful children, lovely children."
When Reid pressed her further and asked: "You don't reject him as someone who is obviously part of a murderous cult?" Joya shrugged her shoulders and responded: "If he's caught, he needs to go to prison, of course."
At that point, an astounded Morgan asked her how she could condemn Islam while condoning her former spouse. Joya replied: "I love him like I love people.
"He was my best friend for 10 years. Even though he had his ups and downs, everybody has a good side, everybody has a bad side."
A furious Morgan replied: "You know what? ISIS terrorists don't have a good side and so, I'm afraid, we're gonna end the interview right there."
Joya's controversial remarks stirred massive outcry on social media, with some people arguing she should never have been given airtime.
#goodmorningbritain Tania Joya is unbelievably disillusioned and incredibly offensive. I can't believe she has been given a platform to spew her nonsense. I - and so many other people - have been brought up in Britain and not been radicalised. Absolutely disgraceful!!!

— Saiqa (@saiqa670) January 17, 2018
@GMB Tania Joya the ISIS Wife dear me she may be gorgeous but sounds very unstable and unhinged and scary

— Slam Dunc (@kirkoddie) January 17, 2018
Other accused her of lying:
@Goodmorningfans Tania Joya. She's lying. Lots of gulping. Lots of eye darting. Heavy breathing. Lying her pants off! Do not trust this woman. By her own omission she flip-flops from one version of her reality to another. She's dangerous. Capitalising on her experience. Kerching!

— Michael R Palmer (@CopperBeard) January 17, 2018
You can share this story on social media: