ISIS wives should be brought to trial alongside fighters - German prosecutors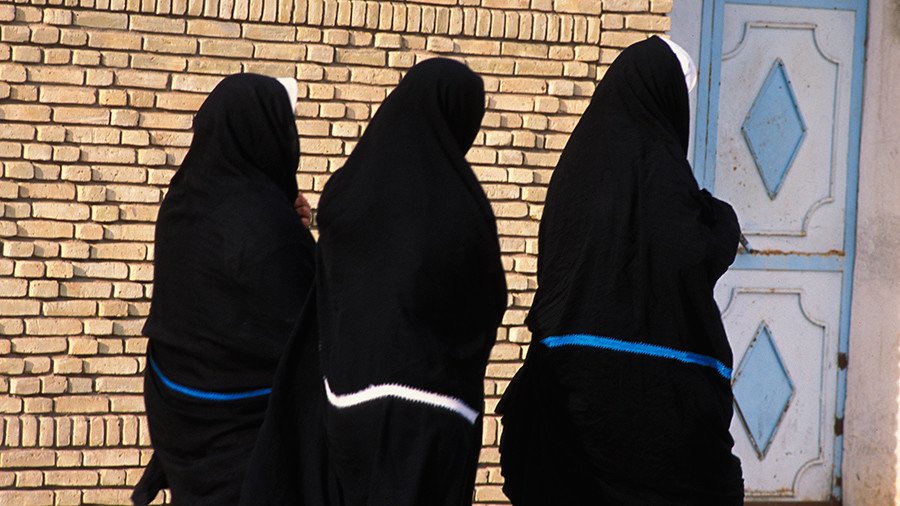 Women who travelled to Syria and Iraq to join terrorist groups such as Islamic State should be put on trial along with the fighters even if they did not personally take up arms, according to the German Prosecutor General's Office.
"We have reasons to believe that these women are also [liable to prosecution] over membership in a terrorist organization," Public Prosecutor General Peter Frank told Germany's Sueddeutsche Zeitung daily as well as the MDR and NDR broadcasters.
So far, the German law allows people to be prosecuted over membership in a terrorist organization only if they formally swore allegiance to any such group and fought for it. However, it is not the case for German women, who travelled to the Middle East to marry Islamic State fighters and who claim that they had never touched any weapons.
The number of such women and even underage girls detained by the Iraqi forces in the territories previously controlled by Islamic State extremists is growing, according to the German media. And this fact apparently worries German authorities.
The German Federal Criminal Police have already launched investigations against four German women, who joined Islamic State (IS, formerly ISIS) and are currently held in Iraqi detention facilities, including the 16-year-old 'ISIS bride' captured in July, who has since turned 17. However, in case of their repatriation to Germany, all these women are unlikely to face any trial at home under the current legislation.
People should become liable for prosecution over membership in a terrorist organization by simply joining Islamic State and becoming 'citizens' of the pseudo-caliphate, the prosecutors say. Women, who willingly travelled to the territories controlled by Islamic State lived there, married IS fighters, delivered children and possibly also were bringing them up in accordance with Islamic State's extremist ideology, were actively strengthening the terrorist organization from within, the Prosecutor General's Office now argues as it calls for a more hardline approach towards the 'ISIS wives.'
The final decision on the matter will, however, be taken by the German Supreme Court – the Federal Court of Justice. According to Die Zeit daily, the prosecutors have so far failed to convince the judges to support their new approach as an investigating judge has recently refused to issue an arrest warrant for a female IS supporter, who is currently being held in a detention facility in the city of Erbil in Iraqi Kurdistan. The Prosecutor General's Office has already appealed this decision.
German prosecutors are not the first to raise this issue. Earlier this month, Hans-Georg Maassen, the head of Germany's domestic intelligence agency, the BfV, said he is greatly concerned by the threat posed by the wives of Islamic State fighters and even their children.
Maassen argued at that time that the children of extremists were "brainwashed and highly radicalized" while women returning to Germany from areas held by Islamic State "identify so deeply with IS-ideology that … they must also be identified as jihadis." In October, he also called the children returning from the Middle Eastern warzones a potential "new generation of jihadists" that could be raised directly on German soil.
You can share this story on social media: