Teens jailed for killing homeless man with meat cleaver 'because it was funny' (VIDEO)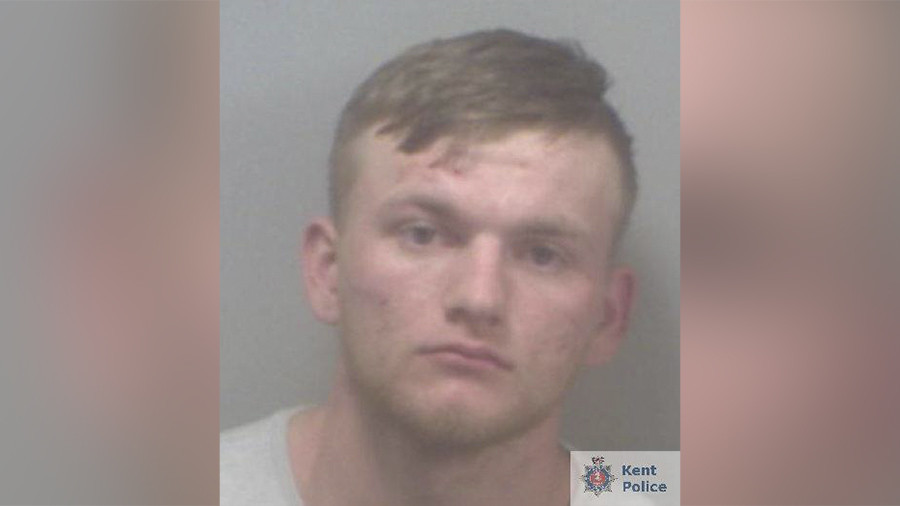 Two teens who bludgeoned a homeless man to death with a meat cleaver and a fence post "because it was funny" have been jailed for life. CCTV shows they burnt his clothes to hide the evidence.
Razvan Sirbu, 21, from Romania, was found dead near his tent with fractures all over his body after Charlie White and Alex Macdonald, both 19 from Kent, launched the vicious attack on him. They had denied the murder, but were found guilty.
Sirbu was found dead by a dog walker near his tent stationed at the Loose Valley Conservation Area in Tovil, near Maidstone in Kent, last May. There is no apparent motive for the attack, although a conversation between Macdonald and White in the aftermath of the assault reveals one of them saying he did it "because it was funny."
Macdonald beat Sirbu up to 20 times with a piece of wood, while White struck him six or seven times with the cleaver, according to the Daily Mail.
White and Macdonald have been given a minimum of 16 and 18 years respectively after their sentencing at Maidstone Crown Court, Kent Police said.
"This was a brutal and sustained attack on a defenseless young man who meant no harm and posed no threat. It was a shameful and senseless murder of mindless brutality," Judge Jeremy Carey said in sentencing.
A post-mortem examination revealed Sirbu, who had fled to the UK for a "better life," died from a blunt force trauma to the head and body, which left him with a broken skull and multiple fractions to his face and ribs.
Blood found on a gray coat retrieved from a caravan where Macdonald was arrested matched that of Sirbu.
A third man, Jimmy Buckley, 20, formerly of Capell Close, Coxheath, was also found by jurors to have "done the act of murder," but his sentencing has been postponed to a later date as the defendant was deemed unfit to plead.
CCTV footage of a skate park shows White burning the clothes he supposedly wore during the crime, while Macdonald and Buckley appear to re-enact part of the vicious homicide.
In a victim impact statement, Sirbu's mother Marinella Gafita said the death of her son had left her "crushed to the ground."
"He came to the UK in the hope he would find himself a job and build a better future for himself. We thought it would be a new beginning full of hope, but it's proven to be the end of my beloved son.
"He was the apple of my eye and I would have given my life for him. The death of my child broke my heart. I'm crushed to the ground, I feel destroyed."
Detective Chief Inspector Tony Pledger said the attackers' actions were cowardly and said rough sleeper Sirbu was "robbed of his life" by "gratuitous violence" for which the reasons remain unclear.
You can share this story on social media: