Polish Britain First supporter drove van at curry house owner after saying 'I'll kill a Muslim'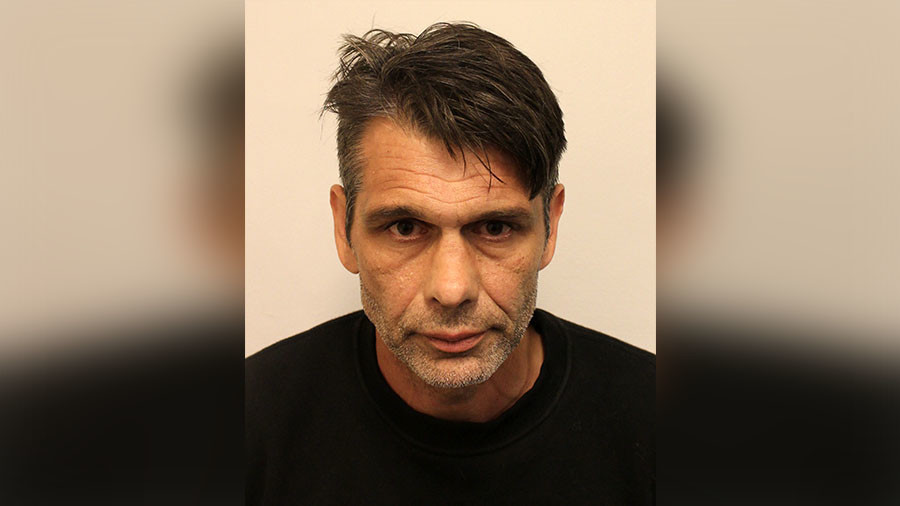 A Polish supporter of far-right party Britain First drove his van into an Indian restaurant owner just before telling police he was going to "kill a Muslim." He is due to be sentenced later on Tuesday.
Marek Zakrocki, 48, who admitted donating money to the controversial party, was caught on CCTV shouting about "white power" and making Nazi salutes before he moved to pin Kamal Ahmed in front of his Spicy Nights tandoori restaurant in north-west London.
Zakorcki missed the owner but still smashed the window of the shop on Alexandra Parade, Harrow.
It is understood that before going on his rampage, the Polish man had drunk two bottles of wine before assaulting his wife and telling police: "I'm going to kill a Muslim.
"I'm doing this for Britain. This is the way I am going to help the country.
"You people can't do anything. I am going to do it my way because that is what I think is right."
Window fitter Zakorcki carried out his attack just days after a suspected terrorist attack on a mosque in Finsbury that killed one – and on the anniversary of the Brexit vote.
He was initially charged with attempted murder, but the charge was later dropped and Zakorcki pleaded guilty to dangerous driving and assaulting his wife.
Prosecutor Denis Barry said: "Mr Zakrocki had plainly, during the course of that afternoon, had far too much to drink.
"During the course of that evening he assaulted his wife, drove off in his work vehicle, insulted a series of passers-by and then drove his vehicle at the owner of a curry house, breaking the window of the restaurant.
"It's plain that his conduct is very likely to have been motivated by his views about our diverse society."
DC Georgina Acuna, the investigating officer, said: "Zakrocki deliberately armed himself with a knife on Friday, 23 June and told both his family and officer that he intended to harm someone for their religious beliefs.
"This was a terrifying ordeal for the witnesses and victims. Zakrocki was almost three times over the drink-driving limit and it was through pure good-fortune that no one was injured during his rampage.
"Hate crime, in all its forms, will not be tolerated and offenders such as Zakrocki will be brought to justice."
You can share this story on social media: