School bans hijabs & fasting as chairman begins 'crusade' against Islamification of kids (VIDEO)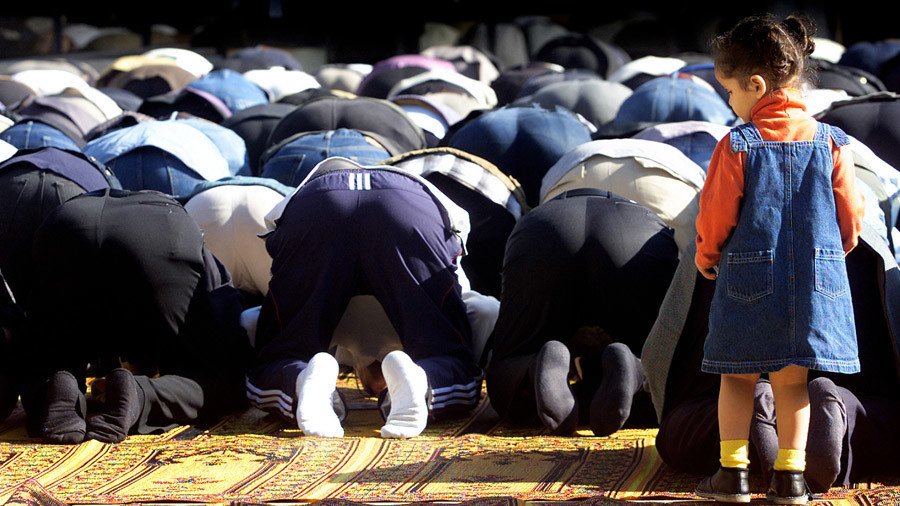 A decision by one of Britain's top primary schools to ban girls aged under eight from wearing hijabs and religious fasting has divided Muslim parents at the school.
St Stephen's primary school in Newham, East London has banned pupils from fasting on school days during Ramadan for the sake of their health and safety. Chairman of the school Arif Qawi said some pupils as young as eight were fasting during the religious month despite Muslim clerics usually advising that children do not have to fast until they have reached puberty.
Qawi called on the Department of Education to "step up and [take the issue] out of our hands." He told the Sunday Times: "We did not ban fasting altogether but we encouraged them to fast in holidays, at weekends and not on the school campus.
"It just seemed wrong. It is common sense," he said. "Here we are responsible for their health and safety. If they pass out on campus... it is not fair to us."
Qawi has admitted that he is undertaking "a personal crusade to severely limit the Islamization process and turn these children into modern British citizens."
The comments were made in a social media post in November 2017, which also celebrated the school's major achievement when it topped the Sunday Times 'Parent Power' school league tables.
One mother, who was dressed in a hijab, told RT that she is "angered" by the school's decision. "I think it totally contradicts the statement of the school that they are teaching our children to become respectful citizens," she said. "I feel extremely angered by the fact that they are not respecting us as parents regarding our children's upbringing."
Other mothers were supportive of the move, stating that girls of that age are too small to be wearing the religious garment. "It's OK because at eight years old, girls are too young to wear the hijab," one mother said.
A spokesman for the Department of Education told the Sunday Times that "it is a matter for individual schools to decide how to accommodate children observing Ramadan, and to set uniform policies. We issue clear guidance on uniform and to help schools understand their legal duties under the Equality Act."
You can share this story on social media: