Boris Johnson under fire for saying £350mn NHS Brexit pledge was 'underestimated'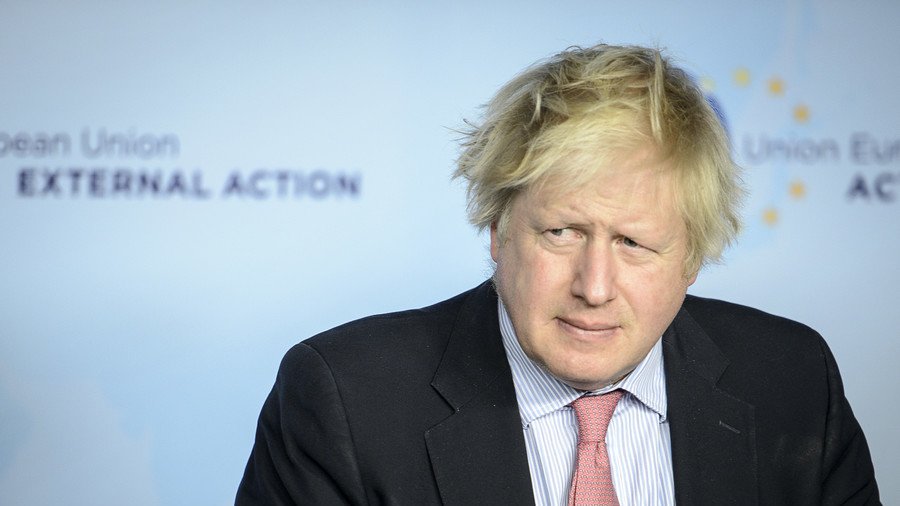 Boris Johnson has reignited the row over his controversial claim that Brexit would mean Britain would have £350 million ($483 million) extra a week to spend on the NHS by saying the figure was a "gross underestimate."
The foreign secretary has claimed that the UK is already contributing £362 million ($500 million) a week to the European Union, and that this would rise to £438 million ($604 million) by the end of the post-Brexit transition period.
Vote Leave's claim that £350 million ($483 million) could go to the NHS instead was hotly disputed during the Brexit referendum, when Johnson was travelling around the country in a Vote Leave bus emblazoned with the slogan "We send the EU £250 million a week, let's fund our NHS instead."
Johnson was accused of "misusing" official figures to highlight the benefits of Brexit. Even former UKIP leader Nigel Farage - who spearheaded the Brexit movement - admitted it was a "mistake" for the Leave campaign to make the commitment.
Speaking to The Guardian, Johnson said on Tuesday: "There was an error on the side of the bus. We grossly underestimated the sum over which we would be able to take back control. As and when the cash becomes available – and it won't until we leave – the NHS should be at the very top of the list."
His comments come as health unions are reportedly joining forces to make an unprecedented appeal to Health Secretary Jeremy Hunt for emergency cash. It follows news of patients "dying prematurely" at emergency departments because of a shortage of resources.
The shadow Brexit minister, Matthew Pennycook, said Johnson had "no shame." He told The Guardian: "He spent the entire referendum campaign standing in front of his red bus with a bogus claim on the side, and now he is saying the figure should be higher. The public really do deserve better from the foreign secretary."
The foreign secretary's remarks sparked a wave of criticism on social media too.
Boris Johnson goes ever more bonkers & becomes ever more desperate for the oxygen of publicity. Head of UK Statistics Authority has made it clear that the £350 million for the NHS figure was a clear misuse of official statistics. https://t.co/vZvedOjDR7

— Mary Honeyball #StopBrexit2018 (@maryhoneyball) January 16, 2018
Taking the lie further Boris Johnson now says the £350m Brexit bus claim was 'too low'. Zero respect for the NHS or patients! https://t.co/TIxLqY7I68

— Glen #FBPE (@glenharveyjones) January 16, 2018
Johnson has claimed that the UK's EU contribution is already up to £362 million ($500 million) per week for 2017-18 and would rise annually to £410 million ($565 million), £431 million ($594 million), and then to £438 million ($604 million) by 2020-21 – "theoretically the last year of the transition period."
The Brexiteer insisted on using the gross figure, saying the UK government would "take back control" of the full amount. He said the net figure was also on the rise, with around half of the total likely to spill into Britain's treasury in the future.
You can share this story on social media: