Boris Johnson slammed by UK statistics chief for repeating debunked Brexit claim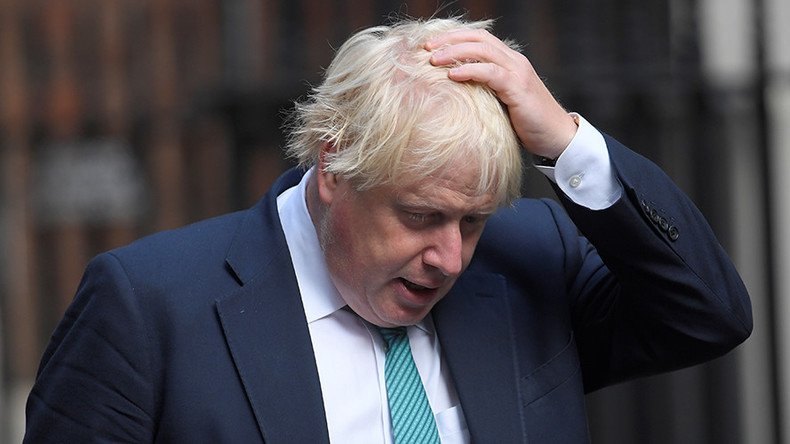 UK Foreign Secretary Boris Johnson has been criticized by the head of UK Statistics Authority for repeating the dubious claim that £350 million ($475 million) per week in government funds will be rescued from EU coffers through Brexit.
READ MORE: Pound at highest since Brexit as Bank of England signals rate hike
The unfounded figure generated controversy over its prominent use by 'Leave' campaigners in the run-up to last year's Brexit referendum.
Sir David Norgrove, chair of the statistics authority, said in a letter to Johnson that he was "disappointed" the Conservative MP had chosen to repeat the "figure of £350 per week" in connection to public spending.
"This confuses gross and net contributions. It also assumes that payments currently made to the UK by the EU, including for example for the support of agriculture and scientific research, will not be paid by the UK government when we leave," Norgrove wrote.
"It is a clear misuse of official statistics," he added.
Johnson included the figure in a pro-Brexit article for the The Daily Telegraph on Saturday.
In the piece, Johnson said the Conservative government will "take back control of roughly 350m per week."
"It would be a fine thing as many of us have pointed out if a lot of that money went on the NHS, provided we use that cash injection to modernise and make the most of new technology," Johnson added.
A key campaign hook for Vote Leave supporters during the Brexit debate, the assumption that £350 million could be invested in the health system was based on 2014 Treasury data.
A breakdown of the £18.8 billion gross contribution to the EU for the year translated to roughly £361 million per week.
However, as highlighted in a number of fact checks, including one by the Institute for Fiscal Studies, the claim fails to take into account that the UK actually receives a large chunk of that money back in EU funding and rebates.
Vince Cable, MP for the Liberal Democrats, said the "£350m lie" had been exposed by the statistics office.
You can share this story on social media: