Profit over life: UK blasted for post-Brexit boost in arms sales to repressive regimes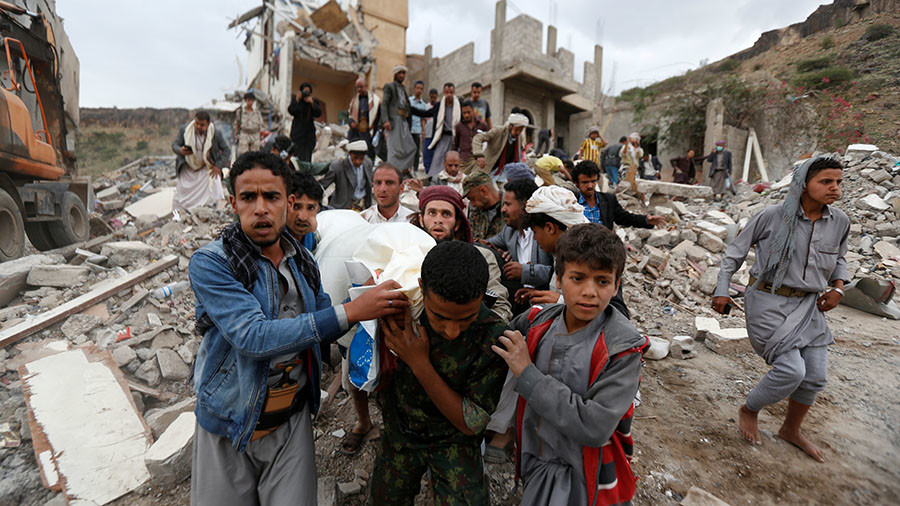 The UK government has been accused of giving "uncritical support" to some of the world's most repressive regimes, as figures reveal it increased its arms sales to 'not-free' countries by nearly a third since the Brexit vote.
Prior to his resignation last year, Defence Secretary Michael Fallon vowed that Britain would "spread its wings across the world" through its weapons sales, during the world's largest arms fair in London.
It now seems like the government has remained faithful to its pledge, as new data compiled by Campaign Against Arms Trade (CAAT) and based on official figures reveals it increased its arms export licensing to authoritarian regimes by a third since the EU referendum in June 2016.
The UK cleared export licenses worth £2.9 billion ($4 billion) in the 12 months after June 2016 to 17 out of 35 countries deemed 'not free' by international think-tank Freedom House.
"As the UK negotiates Brexit it is at a crossroads. Will the government use its role to promote human rights and democracy, or will it continue to prioritize arms exports to dictatorships and human rights abusers?" Andrew Smith, spokesman for CAAT, told RT.
"The message that these arms sales send is one of uncritical support for the regimes that are buying them. However, the message it sends to those being tortured and abused is that their human rights don't matter, and that their lives are of less value than arms company profits.
"Right now, UK arms are playing a central role in the destruction of Yemen. We have no way of knowing how these arms will be used in the future or who they will be used against," he added.
Among the countries with a questionable record of human rights and to whom Britain licensed arms exports this past year is Equatorial Guinea, which tops the list of the most corrupt and repressive regimes in the world. The list also includes Azerbaijan, which is said to have conducted a violent crackdown on freedom of expression; as well as Uzbekistan, rated by Freedom House as one of the least-free countries in the world.
Saudi Arabia remains Britain's largest arms export country, with licenses worth up to £1.12 billion ($1.5 billion), despite widespread concern that the kingdom is unlawfully using the arms to target civilians in its air-bombing campaign against the Houthis in Yemen.
The country is said to be home to what has been branded the "world's worst humanitarian crisis," as millions of people have been left in dire conditions since the conflict erupted in 2015.
But the increase in arms sales was driven by a £1.1 billion ($1.5 billion) deal signed last June with Oman – a Gulf country accused of breaching the right to freedom of assembly.
The Department for International Trade said in a statement: "The UK government takes its export control responsibilities very seriously and operates one of the most robust export control regimes in the world.
"Each license application is rigorously assessed against the Consolidated EU and National Arms Export Licensing Criteria, which require us to consider the impact of providing equipment and its capabilities – risks around human rights abuses are a key part of our assessment. We will not grant a license unless the exports are consistent with these criteria."
You can share this story on social media: