Brexit is going ahead and it'll cost other EU countries billions – Jean-Claude Juncker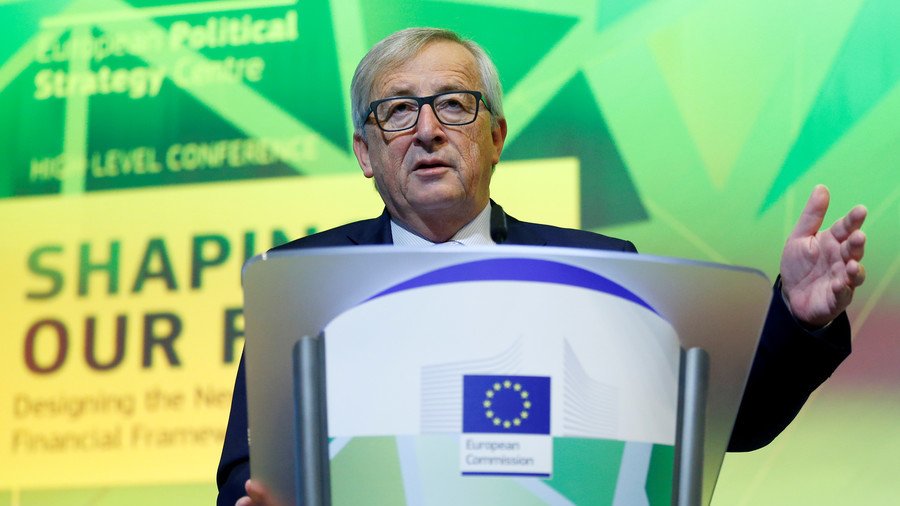 Jean-Claude Juncker poured cold water on the hopes of remainers, dismissing the idea of a second Brexit referendum. He warned officials "not to believe" politicians like Tony Blair, who are agitating to reverse the vote.
"I don't think Brexit can be put to the voters again. I don't believe it," European Commission President Jean-Claude Juncker said.
The EC president, speaking at a conference focused on the bloc's next seven-year budget, warned that the remaining 27 countries will have to cover the financial disparity left by the UK's departure.
Juncker said based on this year's spending figures, the remaining EU countries will have to cover a gap of more than £15.8 billion ($21.3 billion) annually, adding that "We don't have any more cash to finance any extras."
"Britain will be leaving us so we need to find a means [of] reacting to the loss of a significant number of billions in euros," he said. "It will be difficult for the budget coffers of Europe when a net contributor leaves."
EU member countries' contributions are roughly one percent of a country's GDP, which, according to Juncker, will have to increase upon the UK's exit from the EU "to pursue European policies adequately."
"Europe costs the European taxpayer one cup of coffee a day, that's all," he said.
"I think that Europe is worth more than one cup of coffee a day."
According to senior officials, future EU budget talks will be savage, with those countries that pay more into the union than they receive expected to refuse any increase in their contribution. Austria, the Netherlands, Denmark, Sweden, and Finland have already refused to pay more, while France and Germany are also believed to be reluctant to make extra payments.
"This is going to be a bloodbath," a senior EU official said.
A study by the German Finance Ministry has revealed that Brexit could cost the country, which is already paying more into the EU than any other in the bloc, an extra £6.5 billion a year.
In an interview with German public broadcaster ARD, the EC president said that Germany would not be the only country hard hit by Brexit. Juncker said leaving the EU will also have a significant effect on Britain.
"Anyone who thinks that Britain's exit would have no impact on its economy is fundamentally wrong."
"There will be consequences of the most negative kind," Juncker concluded.
You can share this story on social media: