Labour leader Corbyn is patron of BDS group blacklisted by Israel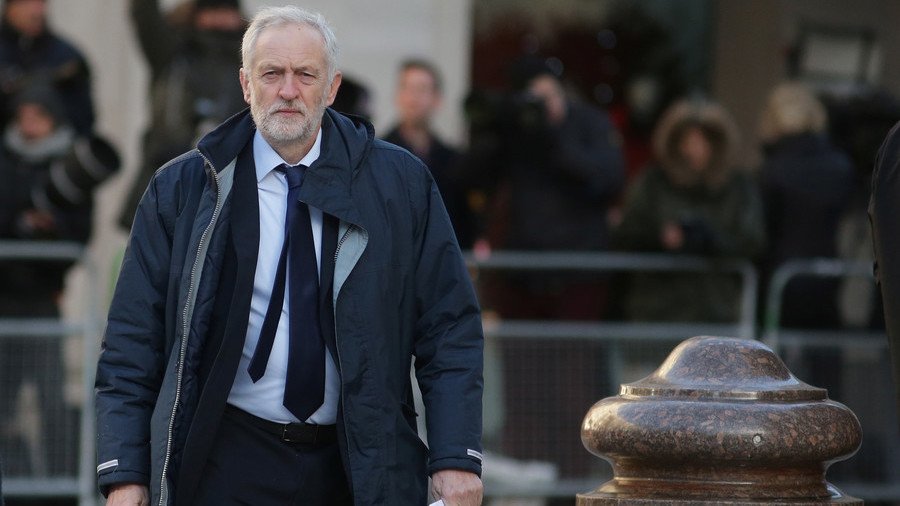 The leader of the UK's Labour party, Jeremy Corbyn, is a patron of the Palestine Solidarity Campaign which has been included on Israel's so-called BDS blacklist.
The organization is among 20 groups whose activists have been barred from entering Israel due to their support of the boycott, divestment and sanctions (BDS) movement. Corbyn is a long-time supporter of the group which describes him as a "tireless" pro-Palestine campaigner.
"His commitment to upholding human rights and international law – ending the Israeli occupation, ending the siege on Gaza, opposing settlements in the West Bank – has never wavered," the group, one of the UK's leading pro-Palestinian campaigners, previously said in a statement.
However, a spokesperson for the Labour leader revealed last month that Corbyn does not support the BDS movement.
"Jeremy is not in favour of a comprehensive or blanket boycott. He doesn't support BDS. He does support targeted action aimed at illegal settlements and occupied territories," the spokesperson said, adding that Corbyn would be happy to buy Israeli goods himself.
READ MORE: Israel denies entry to 7 French officials for 'supporting boycott movement'
The Islington North MP has made several trips to Palestine throughout the years. After a visit to the Gaza strip in 2013, he described the area as, "one huge suffering refugee camp," the Independent reported.
A list of 20 organizations banned by Israel was released by the Strategic Affairs Ministry on Sunday.
"We have shifted from defense to offense," Strategic Affairs Minister Gilad Erdan said. "The boycott organizations need to know that the State of Israel will act against them and not allow [them] to enter its territory to harm its citizens."
BDS groups from around the world are included on the list as is the US-based organization, Jewish Voice for Peace, which is calling for an end to the Israeli occupation of the West Bank, Gaza Strip and east Jerusalem.
You can share this story on social media: