Top UK retailers volunteer for govt plan to stop 'scourge' of acid attacks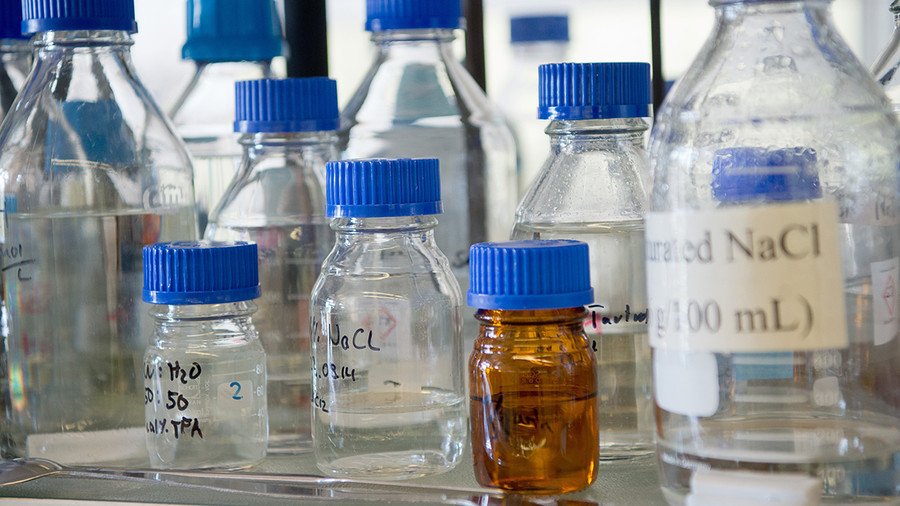 Several of Britain's largest retailers have signed up to a voluntary government initiative aimed at curbing the horrific rise in assaults with acids and other corrosive substances across the UK.
Retailers, including Wickes, B&Q, Screwfix, Wilko, the Co-op, Morrisons, Waitrose, Tesco and John Lewis, have signed up to the plan preventing under-18s from buying products that: contain sulphuric or hydrochloric acid, drain cleaners or brick and patio cleaners respectively, or products containing sodium hydroxide, such as paint strippers.
READ MORE: Acid attack epidemic makes parts of London 'no go' areas, Labour MP warns
"Acid attacks have a devastating impact on their victims, leaving both emotional and physical scars," Parliamentary Under Secretary of State for Crime, Safeguarding and Vulnerability Victoria Atkins said in a statement. "I'm pleased that so many of the UK's major retailers are joining our fight to combat this scourge and signalling they are committed to selling acids responsibly."
Age restrictions will also be introduced in retailers' online stores, though enforcement of this may prove more difficult with the advent of home delivery services from supermarkets like Tesco.
"The other issue is online; I checked and you can buy sulphuric acid at 96% strength, which will burn your face off, for £10 [$13.50] on next day delivery. Until you tackle that issue, you're only playing with it rather than tackling it," former chief prosecutor for the North West, Nazir Afzal, said as cited by the BBC.
The British Independent Retailers Association will also lobby smaller retailers to get behind the initiative and encourage all of its members to sign up.
READ MORE: Thugs spray acid into shopkeeper's mouth in London robbery (VIDEO)
"The use of acid to commit acts of violence is particularly abhorrent - perpetrators aim to leave their victims with horrific and life-changing injuries," National Police Chiefs' Council lead for Corrosive Attacks, Assistant Chief Constable Rachel Kearton said of the attacks. "Tackling the scourge of acid attacks requires a coordinated approach across a number of different organisations and sectors."
Kearton previously said that Britain has one of the highest rates of acid attacks in the world - and the number was rising. There were over 400 such incidents in the six months before April 2017.
"The trend of escalation appears to be more within males, and they appear to be of a younger age profile, currently showing at 26-35," Kearton was cited by The Guardian as saying.
The main thrust of the government's voluntary plan is to prevent the sale of products containing high levels of acid or other corrosive substances to people under 18. A fifth of acid attackers caught between 2016 and 2017 were under 18 years old.
Worldwide, 80 percent of victims of acid attacks are women, according to the Acid Survivors Trust International. However, in the UK, men are more likely to be attacked than women, a trend believed to be caused by escalations in gang violence.
For context, London's Metropolitan Police have recorded over 1,800 assaults with corrosive substances since 2010 and registered 454 such attacks in 2016 alone.
You can share this story on social media: