Thugs spray acid into shopkeeper's mouth in London robbery (VIDEO)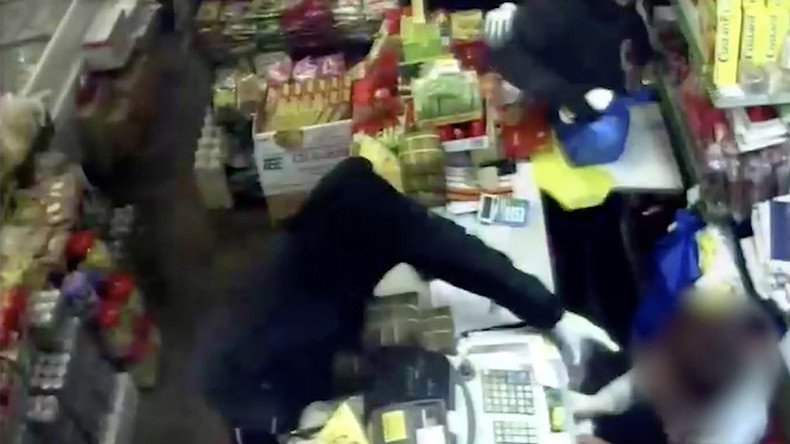 Two men caught on CCTV throwing acid in the face of a shopkeeper before punching and kicking her to the ground during a violent robbery have been convicted.
When the woman, in her 50s, tried to scream for help, Sadik Kamara, 24, sprayed industrial-strength drain cleaner into her mouth and eye; causing horrific internal burns.
Kamara and his accomplice Joshua Jordan, 20, then fled empty-handed to a getaway car near the location of the incident in Hackney, east London.
Just 10 minutes later, and just half a mile down the road, Jordan and Kamara - a rapper who goes by the name Trizzy Trapz - dragged a Vietnamese woman to the ground before spraying her with a bottle of drain cleaner and robbing her, the Metropolitan Police said.
Police say the victim was forced to the ground and had her face pinned to the pavement while she was repeatedly sprayed with acid.
The court heard from a witness who did not see the attack but saw the pair laughing as they ran along a nearby street carrying the victim's handbag.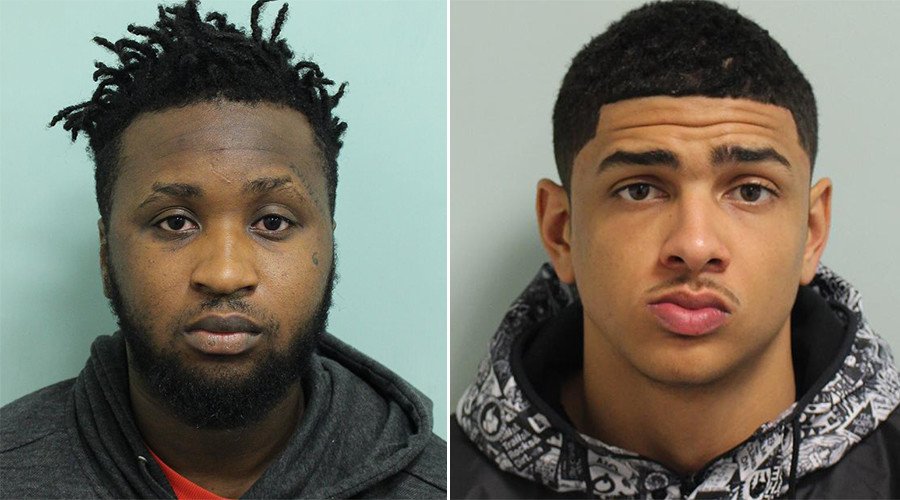 Discarded ammonia bottles used in the attacks were found close to the crime scenes. Police say the ammonia that the bottles contained was of high strength.
Both victims were rushed to hospital with facial burns injuries. Neither victim has been permanently disfigured.
A few hours after the robberies, Kamara sought medical treatment after claiming he accidentally burnt himself with ammonia while cleaning.
CCTV captures the horrific attack on a shopkeeper who had ammonia squirted in her face at least 3 times. Today, both men were found guilty pic.twitter.com/ZHklQk3B3T

— Metropolitan Police (@metpoliceuk) October 12, 2017
Detective Constable Ben Kahane from Hackey CID said the level of violence was "completely disproportionate."
"The witness testimony describing how two of the suspects ran off laughing I think sums up the callous enjoyment the gang felt in targeting their victims," he said.
"It was due to a combination of luck and rapid treatment of the chemical burns with water that the victims escaped life-changing injuries. It is a reminder to the public that if they come across victims with corrosive substance burns, the best immediate treatment is pouring water on the injuries."
Kamara and Jordan will be sentenced on November 17.
You can share this story on social media: